How to Create a Happier, Healthier Campus by Implementing Teacher Morale Boosters
According to a recent survey by Education Week, keeping teachers motivated and inspired in challenging times remains a challenge for principals. In fact, studies have found that 72% are suffering from low teacher morale.
Staff are overwhelmed, but bolstering educator spirit is integral for students to follow their lead. Ultimately, keeping your teachers healthy and happy is key in maintaining student engagement and motivation.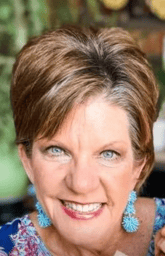 Dr. Andra Penny is the principal at Cottonwood Creek Elementary in Coppell, Texas. She, like many school administrators, is feeling the pressure this unusual school year has imposed. In our podcast episode "How to Boost Teacher Morale During COVID-19," Dr. Penny shares several actionable teacher morale boosters to help principals cope with current challenges.
3 Steps to Implement Morale Boosters that Motivate and Engage Teachers
1. Ask your teachers how you can help.
Teachers are in survival mode and have been since the pandemic hit. They are feeling less in control over things in their classrooms and are relying on technology more than ever before. Dropped calls, poor internet connections, and larger class sizes are things that are out of their hands.
It's important to not be afraid to ask your teachers how they are doing and how you can help. Dr. Penny recently stated that she was scared at first to ask her teachers what they needed. She was afraid that she wouldn't be able to help them. She learned that most teachers just needed more time to plan for the day or gather their thoughts.
Though time is limited and finite, giving your teachers an extra breather during the day can make a huge difference.
2. Start taking on the small things.
Teachers need more time in their day as they continuously juggle all of the little things. New technology tools, asynchronous learners, and lack of internet access for remote learning are all problems that arise in the day.
Administrators and staff can help out by taking over recess or lunch duty so that teachers can have an uninterrupted off period. This will allow teachers a small window of extra time to get ready for the next class or to reset their room after an activity.
At Dr. Penny's school, approximately 40% of students are remote learners. Teachers are required to be on campus for in-person class instruction and simultaneous livestreaming for at-home students.
When teachers are sick, fellow teachers and administrators must take over and combine classes because there are very limited substitutes available.
"We're juggling," Dr. Penny said. She made the decision to cancel all of her staff's after-school meetings. This allowed them more time to spend at home with their families and more time to relax and recuperate for the next day.
3. Bring back a little fun into the day.
It's important to find joy during these challenging times. Keep in mind that these years in our lives are precious and can't be lived again. Find humor and positivity in morning announcements.
Find a Facebook group of educators online who are sharing creative ideas with one another and implement a few at your own school. Give away door prizes for teachers and students throughout the day on Fridays to bring back excitement.
Don't forget to listen to the podcast for more actionable takeaways to reinvigorate your team! Discover questions every principal should ask staff on a daily and weekly basis as well as simple ideas you can execute to promote teacher self-care that have a big impact.
At Istation we know that boosting teacher morale and engaging your students is more important now than ever. Click here to discover how we can help you achieve your engagement goals.