Students are showing growth and so are we.
621 million. It's about 100 times the population of Missouri, 16 times the population of California, and almost double the population of the United States. What could we possibly be counting to arrive at 621 million? It's the number of reading lessons and activities delivered to students by Istation during the 2014 - 2015 school year.
621 million averages out to about one lesson or activity completed by every student subscriber, every school day!
It's incredibly gratifying because we know with every one of those lessons and activities, students' literacy skills grow. And as a company, we are growing too.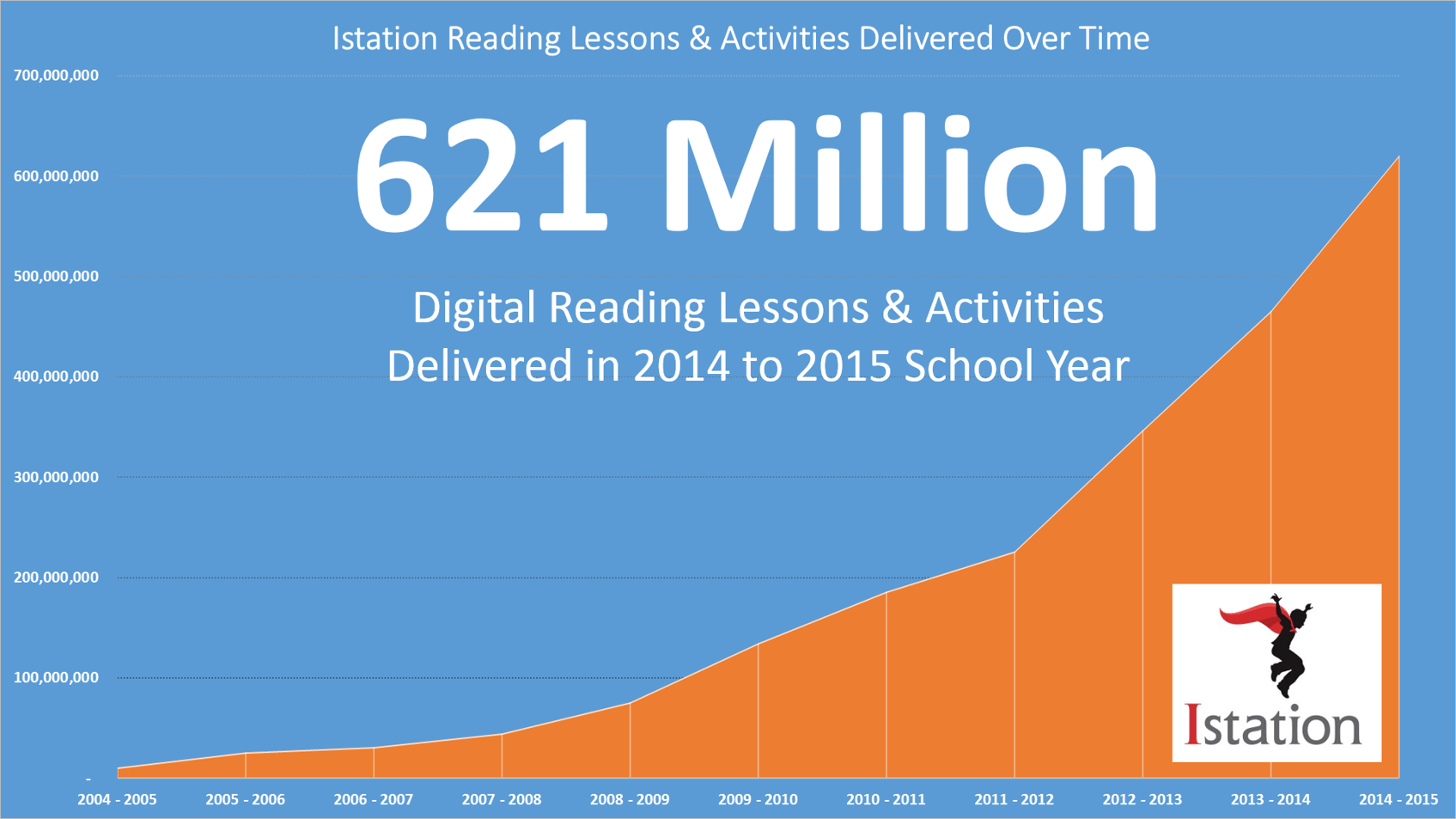 In the past ten years, the number of lessons and activities delivered by Istation grew by 5,545%, from an estimated 11 million in the 2004 - 2005 school year to 621 million in 2014 - 2015.
In the past five years, the number of campuses served by Istation grew by 412%, from about 16 hundred in the 2010 - 2011 school year to more than 82 hundred in 2014 - 2015.
In the past five years, the number of students enrolled in Istation grew by 886%, from 415,643 in 2010 - 2011 to more than 4.1 million in 2014 - 2015.
The numbers are fun, eye-opening and obviously a source of pride for us. But what matters most is the impact Istation has on students, schools and communities. Istation is growing because students are learning.
Thank you for the 621 million reading activities you completed last school year! Here's to 621 million, and more, next year!