After using Istation with the flipped classroom model last year, Chief Tahgee Elementary Academy (CTEA) saw science scores go up from 0 to 50 percent proficiency on the end-of-year state tests. Students' discipline issues decreased dramatically and the students were more engaged in taking control of their learning.
I recently spoke with the passionate charter school instructors from CTEA. They opened my eyes to how Istation can be used in a flipped classroom!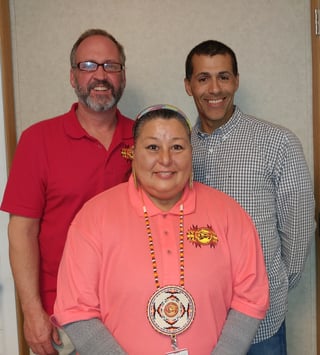 Here are a few superheroes from CTEA. From left: Joel F. Weaver, founding member and Principal/Director, Sherice Gould, founding member and Business Manager, Kirk Lindsay, blended learning specialist

Chief Tahgee Elementary Academy is a unique language immersion school that sits on the Fort Hall Indian Reservation in Fort Hall, Idaho. The school has three main purposes, known as the ABC's of Chief Tahgee: academic excellence, bilingualism, and cultural enrichment. Students learn to speak, read, and write in English and in Shoshone, one of their native languages. Preserving the language and the Shoshone-Bannock culture is a primary goal of the school.
Joel Weaver, the Director of Programs and Principal at CTEA, explained to me how the flipped classroom with Istation works. The teachers take their school's curriculum and rearrange it to align with Istation's scope and sequence. Teachers can then pinpoint which students need help in certain areas and form tutoring groups.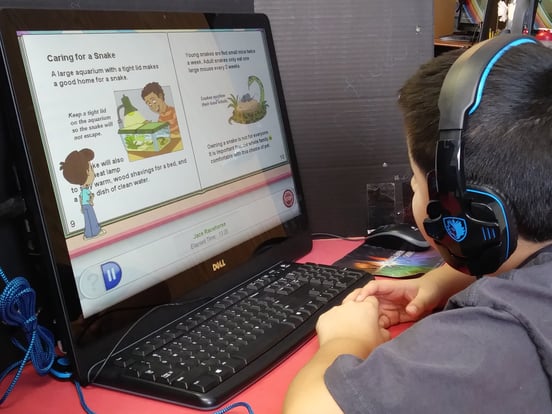 Student works in his Istation Reading instructional path.
Classes are kept small at CTEA, and teachers have more free time with the help of Istation Reading and Math. Istation reports provide the necessary data for grouping students, and tutoring rotations which happen throughout the day.
Kirk Lindsay is the blended learning specialist for the school. He works with students in the lab daily and helps with the rotating stations. Lindsay also assists teachers in breaking down the data from Istation reports for tutoring.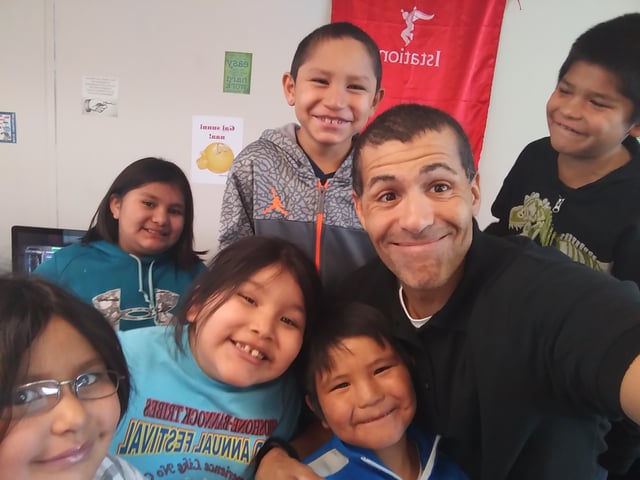 Kirk Lindsay with his students in one of the CTEA computer lab.
Watch Lindsay's video testimonial about how Istation helped one child who was struggling in math.
Weaver knows that students learn differently today than they did 30 years ago. Technology is a tool we can use to reach them. The way we teach developing minds today needs to change. Anyone can be an advocate for this change; you don't have to be a principal.
"With other programs, we were getting half the product for double the price," Weaver said. Istation provides his school with what they need, and the partnership that comes along with it is like nothing else out there.
"With Istation you have access to a team of people who really are willing to talk, learn, and to try to change with you. I'm investing my time into not only the product but this team that is going to continue with this product," Weaver said.