Kindergarten and 1st grade learners use Istation for 20 to 45 minutes a day at KIPP Unity Primary School in Houston, Texas. The school's use of the program doesn't stop there. Teachers at Unity Primary routinely check Istation reports and use them to guide instruction or provide feedback to students regarding their reading and writing growth. This school has learned that Istation is a great tool to help with early learners' academic growth every day.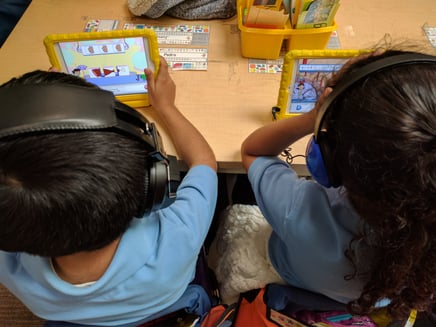 Unity Primary provides services to 125 kindergarten and 125 1st grade students. In April 2016 the school began using Istation Reading to help differentiate instruction to meet the needs of all learners.
Amy Walker, a 1st grade lead teacher at the school, said, "Personalized learning is a key component of our academic programming and will be essential for meeting the needs of all our students."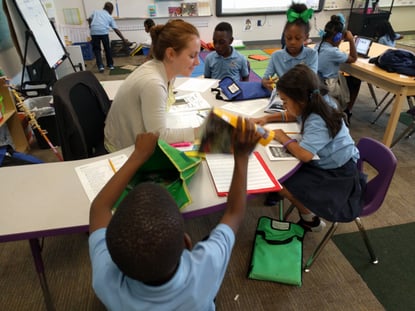 In the incredibly diverse community, Unity Primary uses personalized learning as a key component in helping students succeed academically. The school implements a blended learning program through a station rotation model for all students. During class reading time, students rotate between differentiated guided reading groups with the teacher and working on the adaptive Istation reading program on Chromebooks. This type of schedule allows students to benefit from:
30 minutes of differentiated guided reading with the teacher
30 minutes of Istation reading on the computer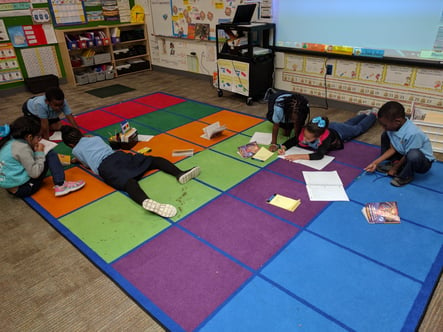 Walker has found that this rotation model helps maximize the amount of face time each of her students receives in small-group instruction with her. Students get 30 minutes of guided reading each day, regardless of their instructional level. The use of interactive learning tools like Istation increases student engagement. Having technology in the classrooms helps Unity Primary teachers effectively collect and analyze student data to plan for small-group instruction activities.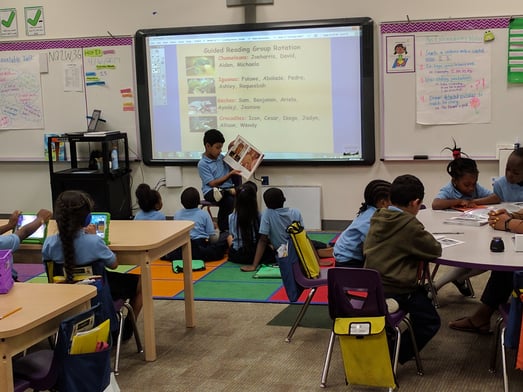 Istation's monthly progress-monitoring tool allows teachers access to ISIP™ reports. They can check for students' skill deficiencies and plan their guided reading instruction accordingly.
Walker told me, "Teachers regularly update the on-demand assessments to ensure that the data accurately represents the knowledge of each student. For example, if a student is reading on a high level, but the assessment indicates that the child does not know the names of letters, the teacher will update the assessment immediately."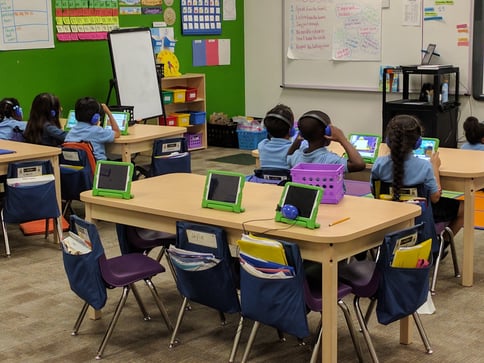 Keep up the hard work KIPP Unity Primary! Thanks for sharing your story with us.