The Tackle Summer Slide partnership was created to decrease the detrimental effects of learning loss that happen over the summer. This past summer, the Dallas-based community project expanded to reach more students and include more local organizations than the previous year.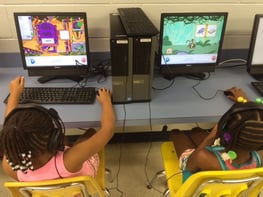 Tackle Summer Slide's organizing partners included Istation, Commit! Partnership, Dallas Independent School District, Dallas Park and Recreation, Tackle Tomorrow Foundation, Dallas Afterschool, and Big Thought.
Tackle Summer Slide's host partners included Circle of Support, Oak Cliff Boys & Girls Club, Roseland Boys & Girls Club, Cummings Rec Center, Nash-Davis Rec Center, Samuell Grand Rec Center, Frazier Revitalization Inc., Heart House, Jubilee Park & Community Center, Readers 2 Leaders, Trinity River Mission, and Catholic Charities Santa Clara Community Center.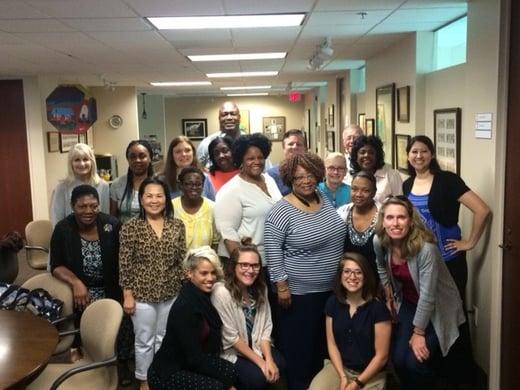 Istation donated reading licenses to the twelve host partners in the community. Twenty reading specialists gave additional literacy support to students. The host sites served students from kindergarten through 3rd grade, administering ISIP™ assessments, progress monitoring, and delivering tutoring intervention for those in need. To include the local community, parent workshops were provided at the host sites. This summer, fifty parents attended at least one of these workshops.
Rebecca Fernandez, a reading specialist who participated in the program this summer as a tutor said, "Some of the biggest successes we're seeing [are] students getting excited about the progress they made from the first month to the second. The looks on their faces and them telling me they were 'tackling the summer slide' was indescribable."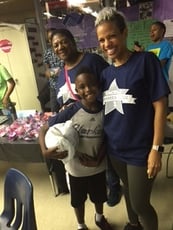 At the end of the summer, Tackle Summer Slide sites conducted closing ceremonies to celebrate all of the students' hard work. Each site found a special way to honor donors, parents, tutors, and volunteers.
Host site Joseph A. Rhoads Elementary School, put on an appreciation program thanking host partner Circle of Support, Inc. At this ceremony, a parent whose child participated in Tackle Summer Slide sought out Istation team members in attendance to tell them she saw the academic growth her young child experienced. He would come home each day and read books unprompted. She heard excitement in his voice daily as he talked about what he had learned on Istation. "When he goes to school after summer, he will be one step ahead of his peers," she said, tearing up.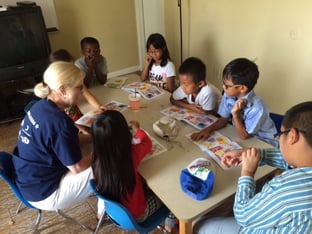 Istation's ISIP™ assessment provided measurable results to share with the community, partners, and tutors participating in the program. Tackle Summer Slide served 475 students ranging from kindergarten to 3rd grade during the summer of 2016. These students were able to spend an average of 68.5 minutes per week on Istation Reading. Reports show that by the end of summer, 64 percent of students who attended the program showed no summer learning losses. Results from Istation's reports also showed that students who spent more time using the reading program were able to stay in Tier 1 (on track to meet grade level goals) or increased their ISIP overall score by five points. Most importantly 57 percent of students attending the summer program stayed on grade level or showed high growth.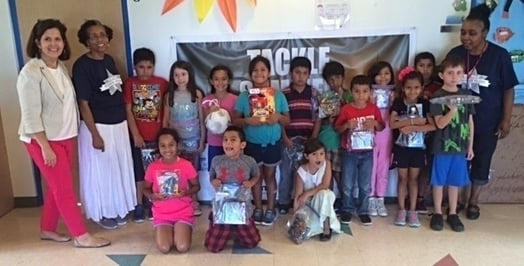 "The children's attitude toward learning was very refreshing to see," said Mary White, a tutor from Heart House in Dallas. "They were very excited to see familiar components of Istation and let me know that they had Istation at school! The children's sweet spirit and eagerness to learn made for a special summer of learning and teaching for me."
Congratulations to everyone involved in making this program a huge success! We look forward to many more amazing summers.