By Sabrina Jones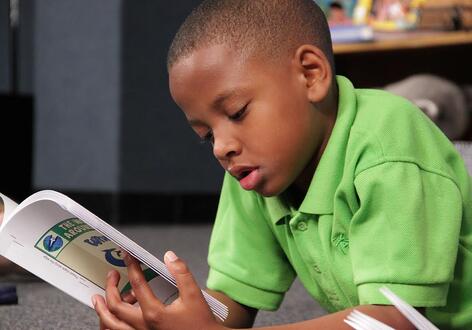 Balanced literacy is a model for teaching children in a student-centered classroom based on the research of Marie Clay, Irene Fountas, and Gay Su Pinnell. Daily, students read and write independently and in a variety of group settings. Balanced literacy classrooms focus on different types of reading and writing experiences. The model also includes the gradual release formula for teacher/student responsibilities.
The basic components of a balanced literacy approach to instruction focus on reading, writing, and word work. Istation's assessments and interactive instruction help identify students' strengths and weaknesses in all areas of literacy. Students will continue to work at their pace and ability level in key areas. In addition to the computer based instruction, there are over 2000 resources available to meet the needs of varying levels of students. Together, our assessments, instruction, detailed reports, and wealth of resources make Istation an ideal tool for identifying and targeting specific skills and concepts.
The reading component of the balanced literacy model should include forms of shared reading, read-alouds, guided reading, and independent reading. We offer thousands of scripted teacher-directed lessons suitable for guided reading groups and a reading correlation chart for targeting specific skills. Our poems, passages, and books lend themselves greatly to the shared reading aspect of balanced literacy. These resources can be enlarged or projected while students have their personal copy. Using the think-aloud process, teachers can model reading strategies that can improve fluency, word recognition, decoding, and comprehension strategies. The hundreds of books available contain original text authored and illustrated by Istation. These can be printed for independent reading or used on an interactive whiteboard.
The writing component should include forms of modeled/shared writing, interactive writing, and independent writing. Istation instruction weaves writing into a fun and inviting format. In addition, we offer scripted teacher-directed lessons that may be used in any area of writing. Our resources include activities and instruction for the 6 Traits of Writing, as well as expository, narrative, and persuasive composition practice. Teachers can choose any of these valuable tools to meet the needs of their students.
The word work component of the balanced literacy model supports both the reading and writing components. Students with a rich vocabulary and solid understanding of decoding and encoding will have a stronger understanding of text. Word work encompasses a wide variety of activities, including word sorts, building words, syllabification rules, synonyms, and antonyms. Our resources include materials and lessons to improve a student's understanding of language. We have vocabulary, word bank, and phonogram cards already prepared for immediate use. These cards are available by skill level within the program and are a great way to foster a love of words.
Istation can be a "one-stop shop" for all your balanced literacy needs.