Featuring Paul Wagner
CEO Richard Collins interviews Paul Wagner on the newest episode of the EdTech Works Podcast. Listen now!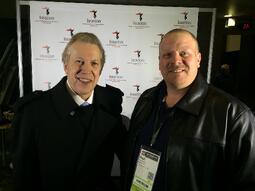 Paul Wagner is a campus instructional technology specialist for Lamar Consolidated ISD in Rosenberg, Texas. Previously, he worked in the classroom for 7 years, teaching 3rd and 4th grade. He is the voice behind the Teach thru Technology blog. In this EdTech Works Podcast, he discusses student blogging, the positive outcomes of online publishing, and helpful tips to incorporate apps and more in your classroom.
Links discussed:
-Student blogging posts #1, #2, #3