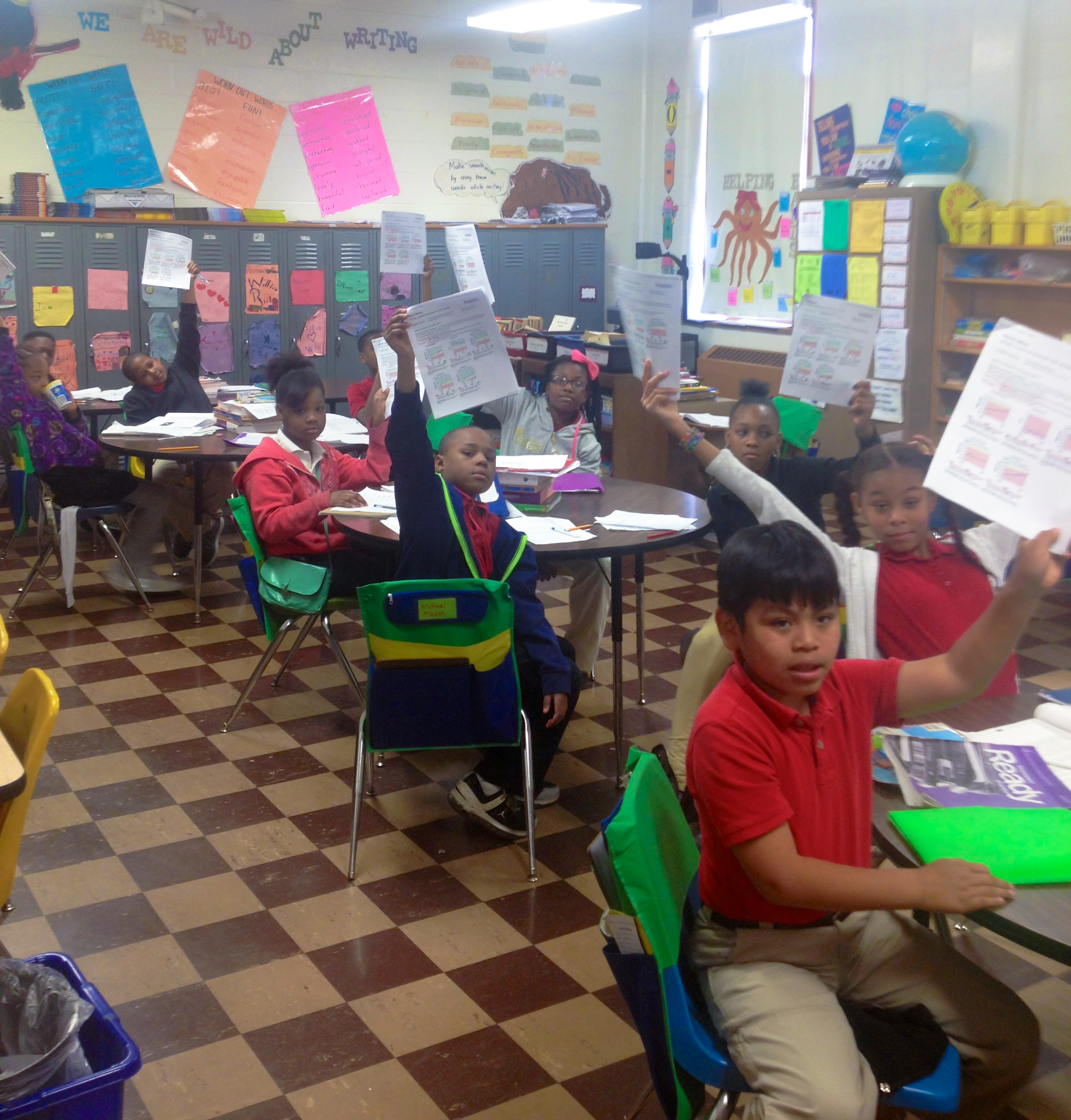 Sharpe Elementary set high expectations to increase student literacy by 60 percent, according to an article written by Tajuana Cheshier. Click here to read more about the challenges Sharpe Elementary has faced.
Starting the school year with 30 percent of students ranked as proficient or advanced readers, Sharpe Elementary educators turned to Istation for a path to improvement. Sharpe began by creating the Emerging Readers Saturday School program for students identified as reading below grade level. Sharpe even converted part of its lunchroom into a tutoring area, where educators met with those targeted students in the "Istation lab" every Saturday.
Beginning with Istation Early Reading (prekindergarten - 3rd grade) in September, the whole campus has since embraced the program's data. Reporting weekly assessment data to all students and faculty allows teachers to make informed decisions about instruction and students to take ownership of their own learning. Sharpe students know exactly what reading tier they are in and are eager to continue the Istation journey to improve their literacy scores.
"We are building a community of readers, one child at a time!" – Stephanie Gatewood, Sharpe Elementary family services specialist
Sharpe's Overall Reading results show that the percentage of prekindergarten - 3rd grade students reading at grade level has more than doubled, shooting from 17 percent to 41 percent.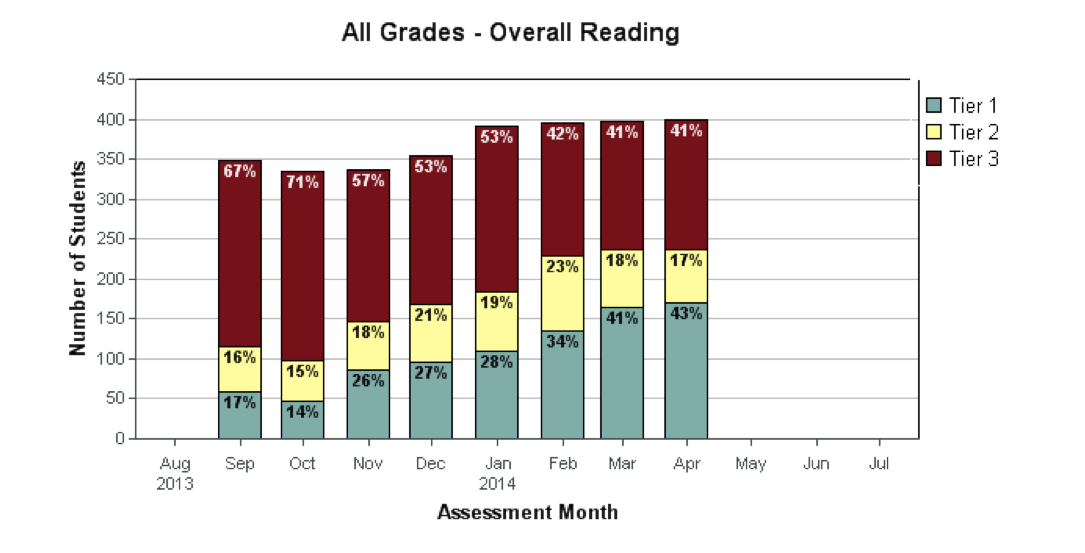 Stephanie Gatewood, who facilitates Istation Reading at Sharpe, is excited by the drastically improved campus data.
"Now students are saying, 'Please look at my data! What tier am I? How can I get to Tier 1?' It is a dream come true," said Gatewood, Sharpe Elementary's family services specialist. "The growth from September until now is outstanding!"