Four times a year, Istation opens its doors for students and teachers to catch a behind-the-scenes glimpse of Istation HQ! On October 27, 2017, 2nd graders from Brashear Elementary School stopped in right before Halloween for an extraordinary look at how Istation works.
As part of their visit, students stood in front of the Media Room's green screen to get their picture taken. Most of them weren't aware that this special screen can be edited to transport them to new locations in the photos. They squealed with delight as they saw each photo.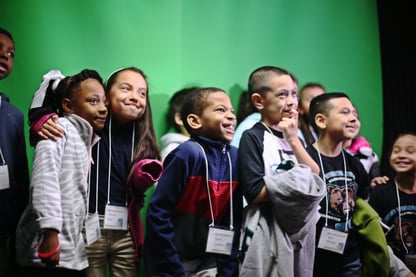 In the "Istation Character Museum," students watched a short clip from Istation's interactive instruction before they got to dress up in the various characters' outfits or interact with a game based on the instructions. Student visitors are always eager to jump right in!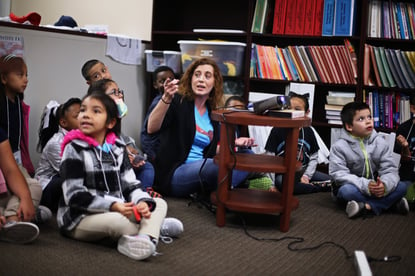 In the Recording Studio, the 2nd graders practiced making sound effects that they might hear from animals or Halloween-inspired characters. They giggled at the silly sounds, but the real laughter came when the students got to make the sounds alone in the recording booth.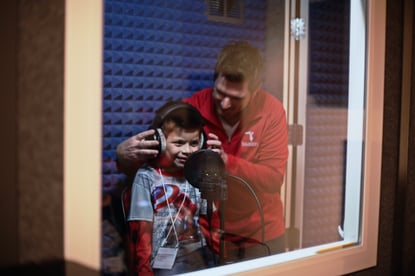 After the recordings were made, the group listened to them while watching the sound waves on a computer screen.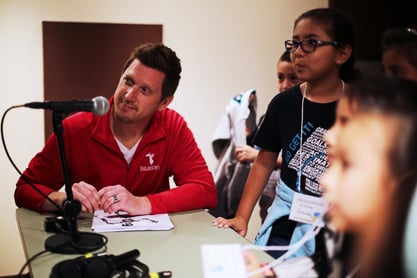 Students also got to see the office of Istation's Executive VP of Design and Animation, Dan Kuenster. He entertained the students with stories, product storyboards, and musical video clips while letting them put their artistic skills to work.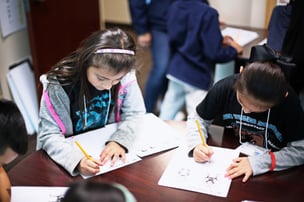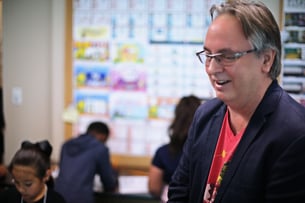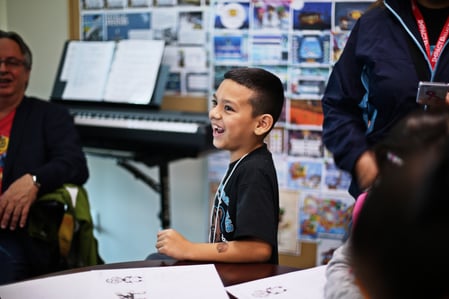 Students got to look over the shoulders of Istation programmers hard at work. The programmers explained how text, audio, and images are all layered together to create the finished product that students see in the program. Students even got a sneak peek at an upcoming release!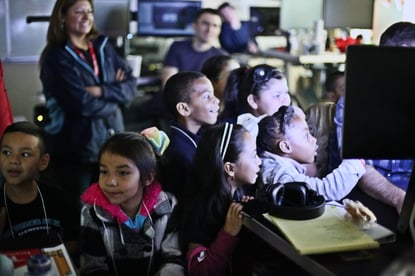 It was definitely a successful day with Brashear's teachers and students. They were a joy to visit with!
If administrators or teachers are interested in visiting Istation for a field trip, contact Marketing Event Coordinator Molly Bryan at mbryan@istation.com.