After a year with Istation, T.W. Browne Middle School has made tremendous gains on the state assessment and moved from an "Improvement Required (IR)" campus to a "Former Improvement Required (FIR)" campus! Browne's administrative and teacher support, early integration of Istation, and fidelity of program usage led to their astounding results on the state assessment.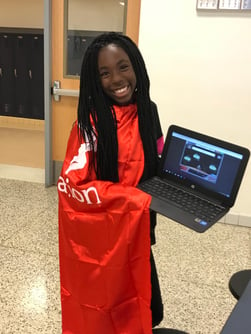 When the Texas Education Agency's 2017 Accountability Summaries were released, Browne's accountability rating showed they achieved a Met Standard rating and earned four distinction designations! They received distinctions in the areas of academic achievement in social studies and postsecondary readiness and scored in the top 25 percent in student progress and closing performance gaps!
Lori Griffin, the Intensive Support Network Coordinator at Dallas Independent School District (DISD), said, "Browne made tremendous gains on the state assessment as well as moved from an IR5 campus to meeting state standards. They really came full circle with Istation this past year."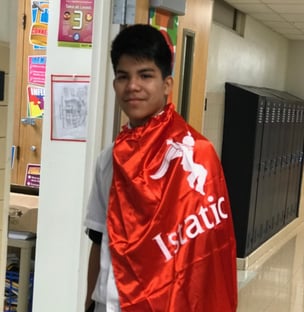 Browne and 15 other schools (elementary to high) in the DISD belong to a group called the Intensive Support Network. Schools in this network use tools like Istation to support teachers as they target areas in which students need support.
"Teachers utilized ISIP data to group students to provide targeted small group instructional support and interventions. Access to STAAR aligned small group activities made response to intervention manageable for our hardworking teachers," Griffin said.
Istation's brand new middle school product, Timeless Tales 2.0: NexLevel, is the next generation in game-based reading instruction for middle school. It is designed to maximize student agency and provide authentic learning experiences through branching narratives, relatable characters and environments, an adaptive arcade, and an engaging overall game narrative—all of which are deeply rooted in and aligned with the standards.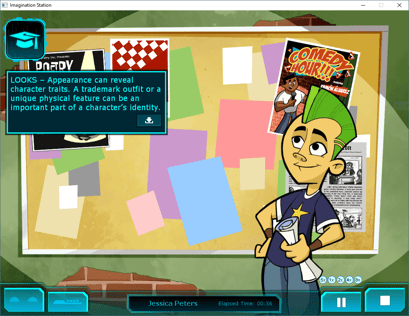 "Teachers were overjoyed to say the least. The expectation that failure was not an option was extreme pressure. Knowing that we all overcame was indeed a moment of unexplainable bliss!" said Kimshay Brooks, the English Language Arts and Reading Campus Instructional Coach at Browne. "[Istation] allows our ELLs to gain basic communication skills and hone in more aggressively with developing their literacy skills."
Discover more about Istation's newly released middle school product Timeless Tales 2.0: NexLevel by clicking below!