As the flowers and trees begin to spring into birth, so too does that glorious season of STAAR testing.
However, being at a campus whose future depends solely on its scores on the state accountability test to ensure it remains open next year is hardly glorious. Our students and teachers' triumphs over the pressures and hardships endured in keeping our school open — and essentially reviving an entire community — have been the greatest accomplishment this educator of 18 years has ever been a part of. But we're not there yet.
First, a little background:
Our school is in its 5th year of Improvement Required status determined by the Texas Education Agency.
Our school is located in one of the most historically poor neighborhoods in all of Dallas. We're talking about generations of poverty that go back decades.
Our school is in a zip code — one of seven — that provides our prisons with the most prisoners in all the state.
Our school was ranked 4,446 out of 4,448 North Texas elementary schools by the 2016 Children at Risk annual study.
Our school is part of a program that brought in an entirely new staff in August, all experienced educators who chose to come to this school and make a difference. We thought we had three years to change things, but before our students even returned, the state decided we only have one.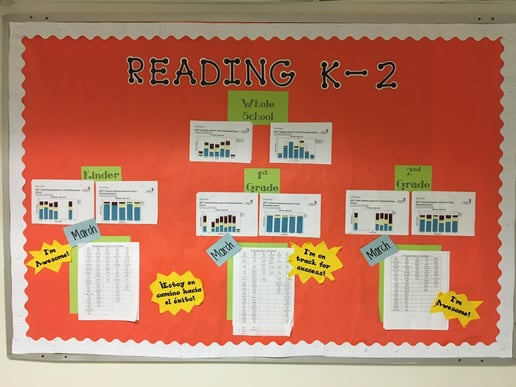 The K-2 ISIP monthly data wall provides a visual summary of where each grade stands in reading ability.
So here we are in April, testing our 4th and 5th graders, practice-testing our 3rd graders, preparing for the May administration of the STAAR, and planning to keep our school alive. If we do not meet standard this year and get our campus out of IR, our students will lose their school. And even more importantly, our community will lose its school.
Next year our kindergartners will be 1st graders. Our 1st graders will be 2nd graders. Our 2nd graders will be 3rd graders . . . and so on. Thus we are met with our second greatest challenge of the year: How do we prepare our youngest learners to meet the state standards? How do we determine and fill their literacy gaps? How can we best invest in the future of our campus to ensure we are open for generations to come? Well, fortunately this mission is easier than the first — thanks to Dallas ISD's investment in Istation.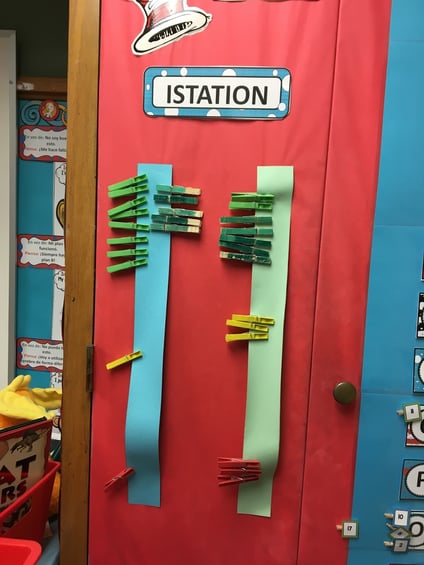 Classroom data walls allow students to track their own progress.
Throughout the 2017-2018 school year, Istation has served as our primary assessment tool to guide evaluation and implementation of small-group instruction focused on the advancement of literacy skills in our kindergarten through 2nd grade learners. And it's been awesome!
We have seen and maintained steady increases among our ISIP™ tiers, even with a 20%+ mobility rate. Just this semester, we had 24 new K-2 students arrive between the February and March ISIP testing. And yet, our percentage of K-2 Tier 1 students has increased from 23% in September to 45% in April in English and 52% to 88% in Spanish. Istation gives us the tools we need to identify and support the critical components of reading instruction and ensure we know what gaps our students have and how to fill those gaps.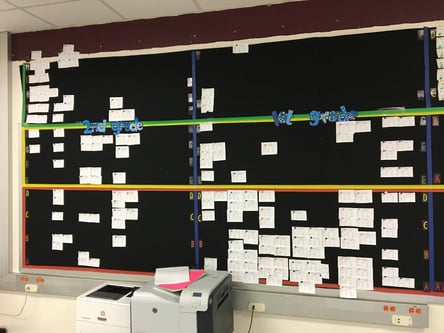 The November 2017 1st and 2nd grade ISIP data wall shows Edward Titche Elementary School students' room for growth.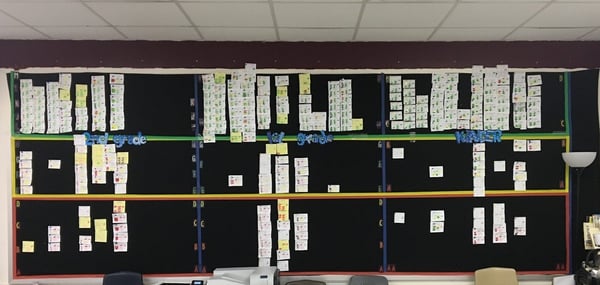 The March 2018 K-2 ISIP data wall shows huge improvements at Edward Titche Elementary.
So we will continue the work. We will keep pushing. We will maintain the tireless days of instruction and learning. And on June 15 we will find out that our school will stay open. And we will make history here at Edward Titche Elementary!

...
Rachel R. Beachy is a Campus Instructional Coach at Edward Titche Elementary in Dallas, Texas. She is in her 18th year of serving public school students on Title I campuses. She has both her master's degree and doctorate in education, and her focus remains on ensuring all children have the opportunity to be successful, literate adults.
Find volunteer opportunities and ways you can help Dallas local schools here.