Commit! — a partnership of over 135 organizations including Istation — has been working to address the future of education for children in Dallas since 2012. Each year, Commit! publishes a "Community Achievement Scorecard" that reflects how well the community is supporting its 750,000 students.
This year's report for the 2014-2015 school year shows there is much to celebrate! In the three years since Commit! began, "16,300 more Dallas County students have attained critical benchmarks over and above the Commit! Partnership's 2011-12 baselines year," according to the scorecard.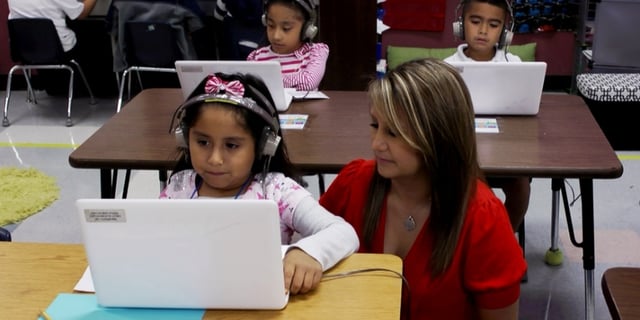 Istation is pleased to have partnered with Commit! to help make these positive gains. Thanks to Istation data, Commit! reports that while 577 of 2,277 students were at Tier 1 on Istation in the 2012-13 school year, 1,068 of 2,883 students were at Tier 1 by the 2014-15 school year. That's a 12 percent increase over three years!
Noting the dangers of "summer slide" — the tendency for students, especially those from low-income families, to lose some of the achievement gains they made during the previous school year — Istation also partnered with Commit!, Tackle Tomorrow, and the Today Foundation to bring 120 elementary students individualized reading support with Istation. Rather than losing the achievement gains made during the school year, 60 percent of students gained proficiency or stayed on grade level. This summer, we are not only hoping to repeat these results but are also expanding the program to reach more students than ever before.
We are honored to partner with Commit! to address educational disparities and create a more equitable and prosperous future for students in our community.
You can read the full Commit! report here or learn about the latest summer project, Tackle Summer Slide 2016, here. For a collection of fantastic summer resources, visit our summer resource Webpage: