Istation's experts offer easy summer plans
Hello! Mike and Amanda here: we are your friendly, neighborhood implementation specialists at Istation. Are you ready for summer? We sure are! We just got back from San Francisco, where we picked up our first CODiEAward! You may have seen those pictures floating around. It's okay to be jealous!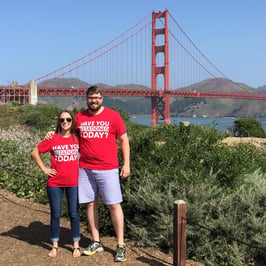 Did you know that if your school or district has Istation Home, your students can continue their individualized learning path in Istation over the summer? Istation is a great way to keep those young minds active throughout the summer. Now, we also understand that kids need to be outside experiencing the world, so we don't want to take up all of their free time. Here is what a summer week with Istation may look like. Teachers, feel free to share this with parents. And parents, share this with your kids!
Monday: Work 30 minutes in their individualized instructional path (labeled "Reading with ISIP" in Istation Home). This will reinforce what they learned during the school year and help stave off the dreaded "summer learning loss."
Tuesday: Older students (3rd – 8th grades) can work for about 30 minutes in Writing Rules! with Calvin Cool, where they will learn the importance of written communication and best practices in writing. Younger students (pre-K – 2nd grade) can read books in Istation. These are fun books with subject matter they have already encountered during their learning path, so they will be familiar with them.
Wednesday: Have fun outside! We think kids need to get out and experience the world.
Thursday: Free reading for 30 minutes! This can be reading a book in Istation or any other book that interests them!
Friday: Have fun with friends! This is where your kids get to just be kids. They can throw a football around, kick a soccer ball, or shoot some hoops. Maybe even go for a hike or a bike ride. They need to get out there and get smiling and laughing. We all need more of that!
Enjoy a couple more pictures from our San Francisco adventures here. And if you're planning your own summer getaway remember to be safe and take Istation along for the ride!