Principal Christine Prescott at Vista Grande Elementary in Rio Grande, New Mexico, looks at school-wide data often to determine students' needs, allowing her and her teachers to focus on meeting those specific needs.
Istation assesses students in all areas of the Big Five: phonics, phonemic awareness, fluency, comprehension, and vocabulary. Istation's automatic monthly screener and personalized learning paths make it easy for Prescott and her school to see exactly what skills students are lacking.
Teacher Chelsea Granillo talked about a big win for one student in her 1st grade class, who started the school year in level 1 and quickly progressed to level 3 in a matter of months. The student's personalized instructional path online and in-class instructional support ensured that she received the exact instruction she needed when she needed it.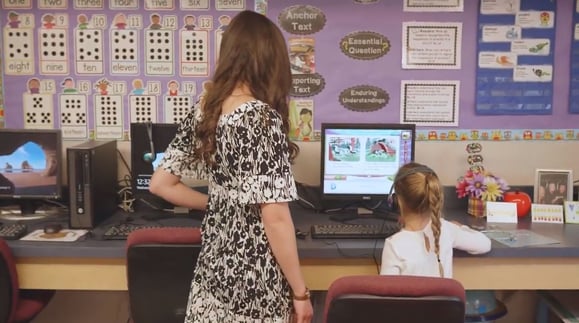 Learn how data and automation can personalize learning for students and save teachers time!
When Vista Grande wanted a reading tool that could serve a student body with diverse needs, the K-5 school turned to Istation, a program that they were already using for assessment. They learned why tracking each of the Big Five reading components was key for student success and how automated tools that create personalized learning paths are saving their teachers time.