From November 1st to January 31st, we asked educators to participate in our "Data!" contest by sharing how they use Istation reports to see the most growth in students. The results are in and the responses were fantastic. We are pleased to share the ways educators across the country are using data to make a difference. Read on to see how Priscilla Ricker innovates with data: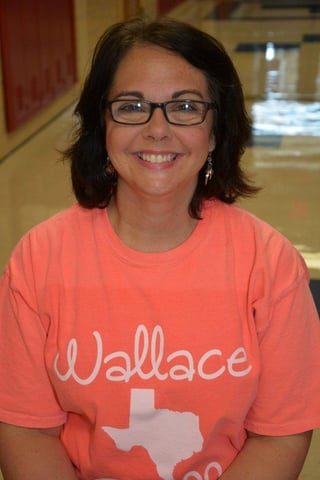 Priscilla Ricker has been working in education since 2001 and is currently a 2nd grade teacher at Wallace Elementary in Dallas, Texas. She is passionate about teaching and working with her students.
How do you use Istation data to improve student outcomes?
I use Istation data on a daily basis to help me see what my students are understanding and what they may need help understanding. I work at a Title 1 school and have multiple levels of students. Many are refugee students from Myanmar who speak a variety of languages and are learning beginning English. I have found it very effective to actually sit in the back of the room during our computer time and log into my Istation account so I can view what my students are doing in real time.
I use the priority reports to look at the details of what students appear to be struggling on and perform intervention lessons with my small groups based on these reports.
I use the other detailed reports to look at all my students. To see the questions they have been asked and their responses, to pull books based on their Lexile levels for guided reading as well as independent reading.
This allows me to see if someone is just randomly clicking on answers to get finished or if they might not understand the directions. It is helpful for my students to know that I am watching what they are doing and calling them back to talk to me about it. At this time, I can redirect them, let them know my expectations and show them that I see their work and know if they are doing their very best or not. I simply could not do without this real time review.
How does this method of using data motivate students and/or staff?
My students knowing that I am monitoring their work and progress helps them to do their best each time they get on the computer or IPAD. If a student is off task, I know it and ask them to pause their computer or ipad while I talk to them about it. When they return, they typically work harder.
I can use the very detailed information provided such as a consistent problem with spelling -au words to provide a mini-lesson for a student and then perform an on-demand assessment to see improvement or lack thereof. Students are then encouraged to see how they progress.
I am also able to specifically share with parents what their students need to work on and give them things to work on at home as well.
My students really enjoy doing Istation and don't really even see it as lessons or assessments. This makes it easy to keep them engaged for longer periods of time on both the computer and iPads.
Way to go Ms. Ricker! Stay tuned for the announcement of our "Data" contest winner this Friday.
To share your own classroom success stories, visit our Classroom Contest page and submit your entry to our innovation contest!