From November 1st to January 31st, we asked educators to participate in our "Data!" contest by sharing how they use Istation reports to see the most growth in students. The results are in, and the responses were fantastic. We are pleased to share the ways educators across the country are using data to make a difference. Read on to see how Rebecca Morrow innovates with data: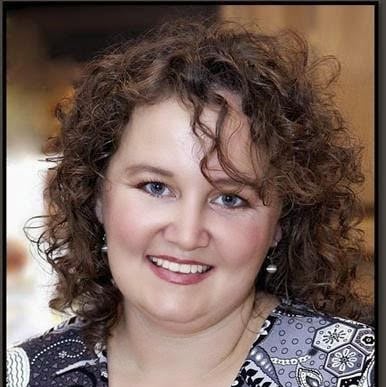 Rebecca love kids. She loves teaching. And she loves math as much as reading. Her favorite thing about being a grown up is getting to stay up late and read in bed! Rebecca has been in education for 18 years as a K-5 math interventionist, a literacy facilitator, an instructional specialist for math & science, a math curriculum writer, and a classroom teacher. Currently, she teaches math intervention to 2nd and 3rd graders at College Street Elementary in Lindale, TX. She believes that every kid has the potential for greatness. Rebecca believes her job is to help kids know better ways to solve problems, finding patterns, and explain their thinking.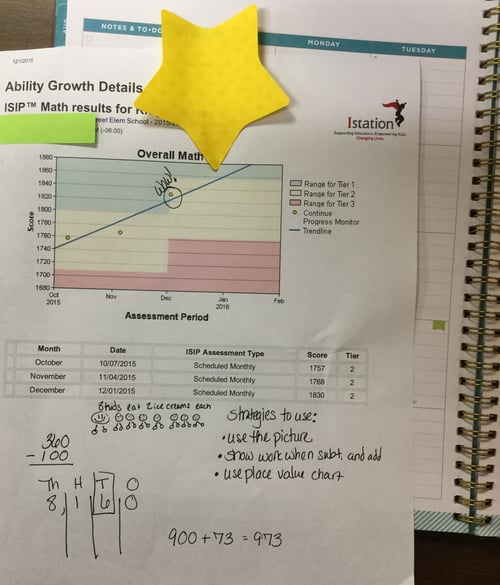 How do you use Istation data to improve student outcomes?
I teach math intervention to 1st-3rd graders. At the beginning of the month, the students take their Istation's math ISIPs. As each student finishes, I conference with them individually, and we discuss their results using the Student Summary Report and/or the Ability Growth Detail. If they've shown progress from the previous month, they get to draw a prize from my prize shelf. We also take a "brag walk" as a group around the campus so they can show their progress off to the school secretary, counselor, principal, custodian, or any adult we spot in the hallway! At some point, EVERY kid I see gets to brag about themselves!! Their data proves they're smart!! :)
If they've not shown progress that month, we look at their session detail together and talk about the questions that were on the assessment. If there are questions that they've missed that we have been working on in intervention, I remind them how they can show their work using the strategies we've practiced ("draw a place value chart", "use base ten pictures to show regrouping", etc.) Sometimes, the discussion is more about HOW they were testing; they may have been "happy clicking", idling too long, or just not doing their best. I also look at the work they've shown on their notebook paper while they were testing. Sometimes they've used a good strategy, just incorrectly. And sometimes, they didn't use a strategy at all! ("I need you to show me on your paper how you are thinking about this problem." "Did you show the regrouping on your paper?")If I think the student could really do better if given another chance, I allow them to do an on-demand assessment later on and remind them prior to the assessment to use the strategies we've discussed. I also print their data and write on the report the strategies we discussed that they are going to practice during the month (ie: "Draw pictures of multiplication and division situations", "show numbers in a place value chart", etc.). They can then take it back to the classroom to share with their teacher and take it home to share with parents.
How does this method of using data motivate students and/or staff?
The "Session Detail Page" is a really effective device because the students can see that I CAN SEE how much time they spend on a problem and the answer they chose. Sometimes they simply need to know someone is watching how and what they're doing. The Ability Growth Report and Student Summary Reports are great visual tools to communicate to the kids how they're doing. This also makes a great tool for communicating with the teachers (and parents) of the kids I share the "why" we are focusing on certain skills in intervention. The kids have specific strategies and skills they know they can work on to improve and it motivates them to set their goals for the next month. It also gives them specific ways to know HOW to show work in their journals.
We hope you'll join us in congratulating Ms. Morrow! Stay tuned for more of the great responses from other "Data!" content winners!
To learn how you can share your own classroom success stories, visit our Classroom Contest page and submit your entry for our innovation contest!