When a school or district makes professional development a priority, they can get the most out of Istation's digital learning program, accurate assessments, and easy-to-use data reports.
Community District 300 in Illinois used Istation's customizable PD sessions along with their Istation Español subscription. Joshua Perdomo, the Director of English Learner Services and World Languages, made sure to include all of his dual-language faculty and staff in Istation's training sessions.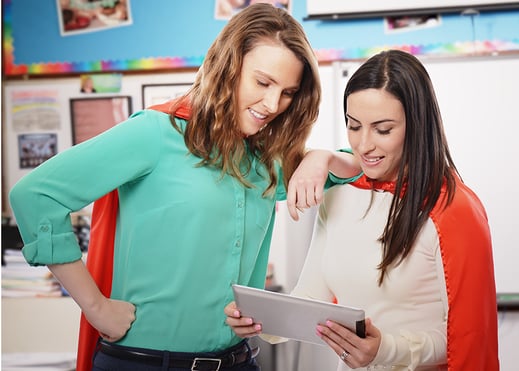 "We believe in building the capacity of our entire staff by providing them with knowledge to use the program effectively," Perdomo said. "Istation has enabled the district to look at the whole child and consider all of their academic abilities in both languages to fully understand how to best support them in all areas."
Community District 300 uses Istation Español for its assessment, instruction, and intervention for about 1,100 students at dual-language campuses. Read the full story of how the district made PD a priority! Discover how they started with a slow walk and built to a run with Istation's PD sessions.
Istation's team of PD specialists offers customizable guidance and insight about proven educational approaches, best practices, and more. On top of that, every member of Istation's PD team has real-world classroom instructional experience.
Get started with your customized plan today!