The Washington State Board of Education and the Office of the Superintendent of Public Instruction have recognized Brinnon School District for student progress and outstanding growth! It is the only school district in the Jefferson County area to receive this award for their academic achievements.
Patricia Beathard, Brinnon's superintendent, tells me that Istation has been a big part of that success. Every K-5 classroom in the district spends time on Istation.
Beathard first learned about Istation while working as a principal in Texas and decided to use the program in her district when she moved to Washington. Her district didn't have a tool that could measure growth and provide useful data to teachers while providing digital and printable resources to use in the classroom as well.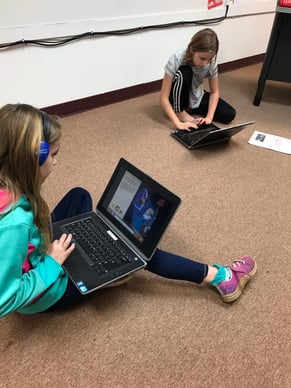 At the end of the school year in 2018, test scores came back! Brinnon had a passing rate increase in 9 out of 12 tested areas. (The passing rates remained the same in 1 area and decreased in 2.) This growth was outstanding and really made an impact on getting the student progress award.
That same year Brinnon had an overall growth score of 7 in English language arts, while neighboring districts had an overall growth of 2 (on a scale with 10 being the highest). In math, Brinnon had an overall growth score of 6, while neighboring districts had a 1 and 6.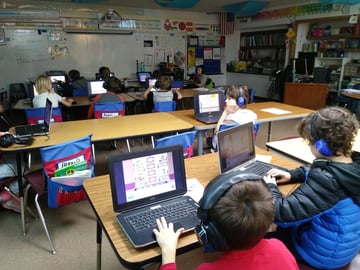 Of Brinnon's students, 80 to 85 percent qualify for free or reduced-price lunch, and 20 percent qualify for special education services. The special education population earned a 10 out of 10 in end-of-year growth scores.
The district is currently doing fantastic things to enhance the learning environment. They started small with teachers and staff offering positive rewards for student attendance and behavior. They made sure to adequately monitor students at all times. They also worked to build relationships with parents, students, and the community.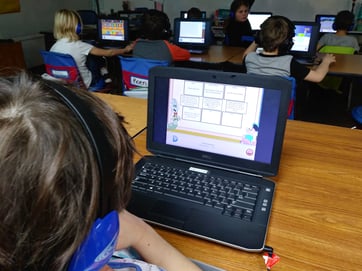 One unique initiative they have is an 8-week summer program that is open to all who wish to attend. This summer program features art instruction, field trips, and outdoor activities while working to strengthen students' reading and math skills.
Brinnon schools now have early release Fridays for teachers to focus on planning and collaboration. Beathard states in an article written about the school district that the tools will never take the place of teacher instruction, but will support it.
Beathard worked to get Istation added to the state's list for measuring progress for the Learning Assistance Program. She continues to work to get Istation included as an option for her schools to use as a dyslexia screening tool.
Read more about Brinnon's story here!