When San José USD piloted Istation, they were looking for a program that was culturally appropriate for their large English learner (EL) population and that supported equity. The district has over 30,000 students, 22% of whom are ELs, making it Silicon Valley's largest and most diverse school system.
"Quality drove us to Istation," said Rachel Powell, director of curriculum, instruction, and EL services. "We have a very diverse district, and we want culturally appropriate programs that support equity. Everything must be available in Spanish. Many companies do the Spanish component as direct translation, but Istation has authentic Spanish. We also get great data and reports."
Istation Español's engaging computer-adaptive activities assess learners' literacy skills in Spanish before students are seamlessly placed in interactive online instruction. The program is built by Spanish-language educators who developed the curriculum in Spanish instead of transadapting the English curriculum.
The district achieved teacher buy-in and strong implementation of Istation programming and formative assessments by running a smooth pilot process. San José USD has a rigorous selection process in place for choosing products to add to their district. Teachers can opt in to participate in a pilot and be a part of working through challenges that come with implementing a new program.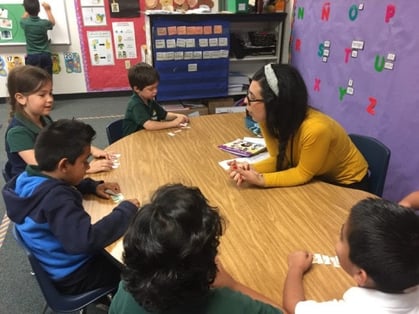 After experiencing many positive results during various pilots, the district adopted Istation Español curriculum and assessment (ISIP™) for grades TK-2 as well as Istation Español and Reading for K-2. The success of yet another effective pilot led the district to agree to implementing Istation Español and Reading for grades 3 through 5 at a later date.
Read the full story here to see how their rigorous pilot process paid off.