We have covered many great stories from this year's District Administration Districts of Distinction program. Today we wrap up by highlighting the stories of the last honorees.
In the construction category, Topeka Public Schools No. 501 in Kansas renovated a few buildings that enhanced learning for all students in the district. Jardine Elementary, a STEAM signature school, offers collaboration spaces in its hallways and flexible seating. The Topeka Center for Advanced Learning and Careers offers different academic courses where students are taught by industry professionals. Capital City High School accommodates Topeka's most at-risk middle and high school students.
Design aesthetics and thoughtful consideration of students' needs played an important role in the renovation process. The buildings are now called the "jewels of the community." Disciplinary referrals have decreased, and students are successfully earning college credits and industry credentials.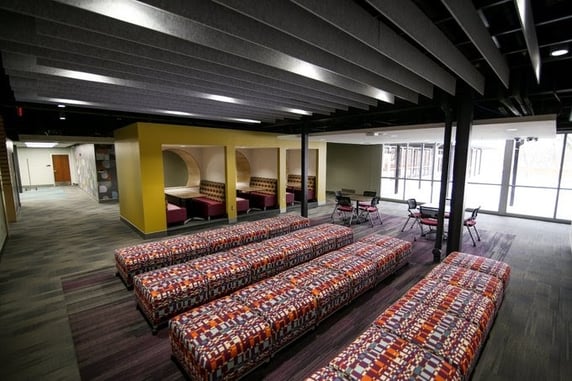 Topeka Public Schools offers flexible seating at the Topeka Center for Advanced Learning and Careers.
Verona Public Schools in New Jersey is an honoree in the health and wellness category. Leaders worked to provide the highest level of treatment to students struggling with mental health issues. In 2018, voters approved an additional $550,000 in funding for Effective School Solutions mental health programming in the district. This allowed for programming that includes group therapy, individual counseling, family therapy, and psychosocial support program for parents.
San Antonio ISD in Texas is an honoree in the school safety category. Many students lacked internet access because of their socioeconomic status and struggled academically. The district started by equipping 7 school buses with Wi-Fi. When disciplinary issues decreased tremendously, the district went ahead and set the Rolling Reading school Bus Program in action and equipped all 200 buses with Wi-Fi.
Drivers are "Reading Captains" who engage students in learning opportunities. Each month, a different theme is promoted. For astronomy, riders listened to audiobooks on space exploration, and buses were decorated with space-themed items.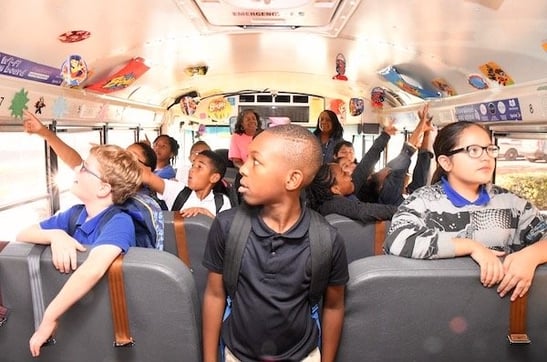 In addition to being outfitted with Wi-Fi, San Antonio ISD school buses have become fun learning spaces that help engage students and keep them out of trouble.
We have loved sharing the inspiring honoree stories in past blogs. Click here to catch any that you might have missed.
In January one of the district honorees will be named the 2020 District of the Year at the Future of Education Technology Conference. We can't wait to be a part of the celebration!