Istation is excited to be a platinum sponsor of District Administration's Districts of Distinction program and highlight the honorees in the community/family partnership category.
Honorees in this category come from all over the country and have created unique partnership opportunities and strategies to increase engagement and support of local schools. Four school districts have been entered into this category, and all come from different states across the US.
Meet the honorees!
Laurens County School in Georgia had a huge population of students entering school who were not prepared to be readers. In 2017, the district created the Laurens County Community Literacy Task Force to address literacy needs. They launched reading challenges on social media, hosted literacy workshops, and opened new libraries in the community. Additionally, newborn babies receive a book and a monthly newsletter until they enter school. The goal was to teach parents just how easy and inexpensive it can be to raise a reader by doing small things that make a difference.
Buffalo Public Schools in New York started the Strong Community Schools initiative that relaunched 21 of 56 schools as community schools with community partner support, making them better equipped to serve students. The schools were relaunched with bolstered academics and technology, effective after-school and Saturday programs, parent centers and adult education, and targeted social-emotional learning support services for students and families. Several of the schools are now ranked "in good standing" by the state.
Hurst-Euless-Bedford ISD in Texas was struggling with the effects of summer slide. HEB Reads! was started as a dynamic partnership with the Hurst, Euless, and Bedford libraries. During the summer, students earn prizes based on how many library books they read. Students are logging more reading minutes than ever, and the number of children under age 4 who can read has increased 10 percent each summer.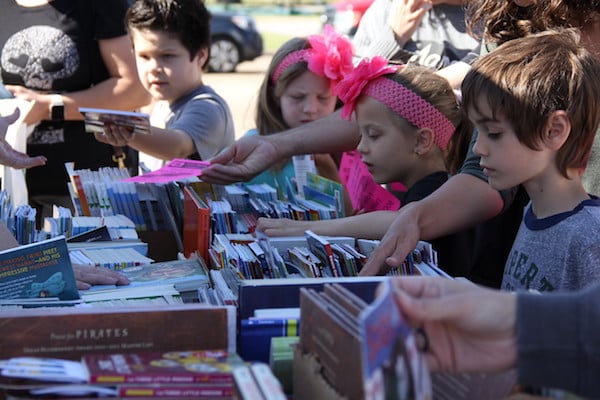 Above: The HEB Reads! initiative includes an annual community-wide reading event that encourages students to read all summer long to reduce summer slide.
Highline Public Schools in Des Moines, Washington, set up the Highline/Wesley Homes Intergenerational Preschool, which is housed in a retirement community. This Montessori preschool for children ages 3 to 5 allows residents to teach students skills, including reading, sewing aprons, planting flowers, writing letters, and cooking. Students who have moved up from the program into kindergarten have exceeded their peers in school readiness.
Learn more about Istation's sponsorship with District Administration's annual Districts of Distinction program and read about the many honorees here.