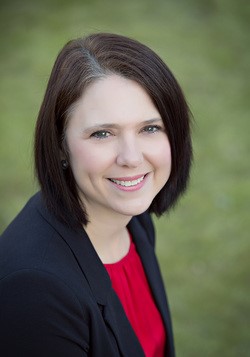 Educational researcher Rebecca Putman, PhD, concludes after a 24-week study that Istation, combined with teacher-led instruction, delivers effective early literacy results.
Blended learning is widely known as a beneficial method for providing differentiated instruction. Paired with teacher-led lessons, educational technology has become the go-to blended learning solution for today's digital-native student population.
However, what research exists to prove that educational technology truly increases student achievement?
It happened that there was a lack of quality research available until 2015, when Texas-based educational researcher Rebecca Putman, PhD, took it upon herself to find out whether educational technology actually advances student abilities. Putman set out to discover whether EdTech was an effective tool by studying Istation, a blended learning solution used by approximately 4 million students in the United States for reading, math, and Spanish.
Putman honed in on studying early literacy development. Her reasoning for this particular focus, she said, was that "most would agree with the idea that creating literate and successful students is a fundamental goal of education. This goal of creating literate students begins early."
Guided by Lev Vygotsky's social learning theory, she conducted a 24-week investigation on whether regular use of Istation had an effect on the early literacy achievement of children in 12 kindergarten classrooms. Results indicated that overall, Istation had a statistically significant effect on the literacy learning of the students in the study.
The independent, mixed-method, quasi-experimental study, designed and constructed using propensity scores, confirmed that Istation . . .
scaffolds student learning,

provides instruction within the zone of proximal development, and

serves as an effective mediator between the child and the social construction of early literacy knowledge.
"Istation's approach to instructing students in early reading aligns closely with many behavioral theories of learning and reinforces those reading skills (like letter knowledge) that require speed and efficiency," Putman said.
Istation's reading instruction improved students' letter-sound knowledge as well as their ability to hear and record sounds and write vocabulary. Along with regular Istation usage, successful students also required the direction of a teacher who provided interaction and multidimensional feedback. The software supported the instructional goals of gaining a variety of early literacy skills and implementing reading comprehension strategies.
"Istation encourages automaticity through multiple opportunities to practice skills, using highly structured, individualized instruction, and by creating strong connections between stimulus and response through reinforcement," Putman said.
Istation as a reinforcement tool for early literacy concepts, such as letter-sound knowledge and vocabulary, paired with teacher-led interactions results in a highly effective blended learning strategy for early literacy results, Putman found.
Click here to access Putman's full research publication "Technology versus teachers in the early literacy classroom: an investigation of the effectiveness of the Istation integrated learning system."
To learn more about Istation click on the e-brochure cover.