On March 24, Istation welcomed 2nd grade students from Dover Elementary to tour our office to learn how Istation works and have some fun! These visits from students and educators mean so much to us here. These field trips help us make real connections with our educational community. Our spirits and energy are always higher after a field trip!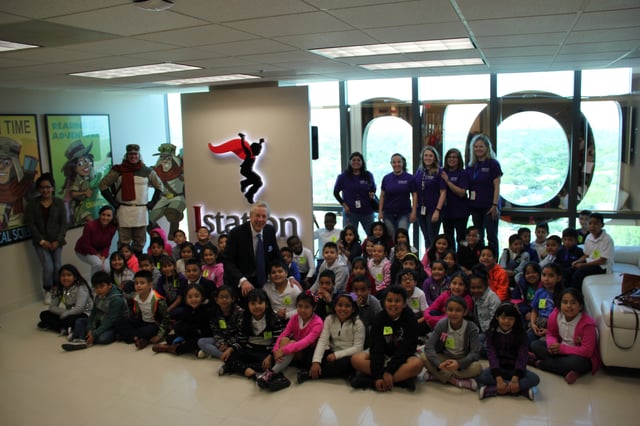 After the visit from Dover Elementary, I asked Istation employees to share the special moments they had or observed with the students. Here's what the Istation team had to say:
"During the field trip, I dressed as Leonor, but to the students I was Leonor. They asked me where Scribi was, they tried on my jacket and posed like Leonor, and they asked me to sing the alphabet song they learned from Leonor. Suddenly, I wasn't a character in a program to them, I was real. Making that connection and seeing the kids so happy was a wonderful experience." —Victoria, Curriculum Specialist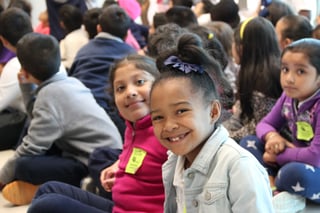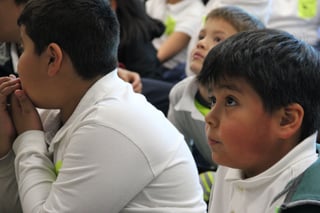 "When students visit my office, I show them the tools we use to draw the characters. For me, the best part is when I invite students to use the Cintiq (an interactive touch and pen display used by artists). Their eyes light up as they try this new piece of equipment and see what they can create using it. My favorite moment this time was when a little girl looked up at me from her drawing and said, 'So . . . where did you get this?'" —Abby, Artist & Illustrator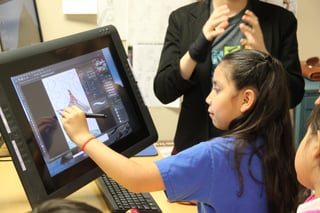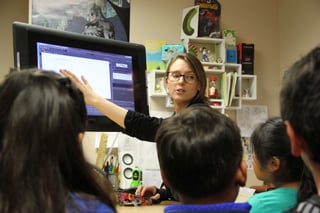 "I love being a tour guide during the field trips because I get to see how the students react to everything we show them. My favorite moment this time was hearing a student say, "I learned those letters from Istation Reading!" when they did an activity with the Diagraphs. It just reminded me of the power that exists in learning and how special it is that we can be a part of it." —Amanda, Implementation Specialist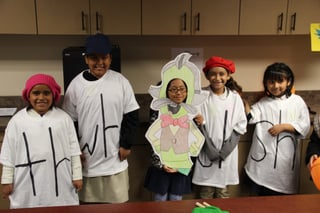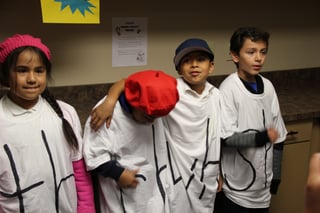 "What's always amazing for me is seeing a student react to something we helped create. To get that kind of positive, unfiltered feedback right from the source, that's pretty special." —Casey, Multimedia Designer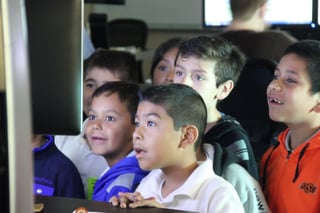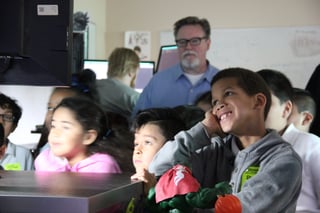 Dover Elementary, thank you for visiting Istation. We appreciate you!