Istation is excited to partner with Education Week for another Webinar. Join us on Tuesday, September 19 at 2 p.m. EDT as we hear from the experts on integrating effective technology and how to make educational research more accessible to teachers.
Meet the Speaker: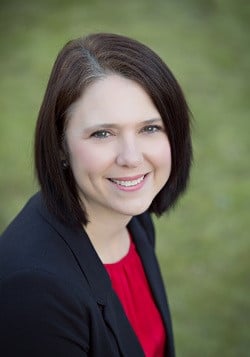 Education researcher and assistant professor of Curriculum and Instruction at Tarleton State University and former adjunct instructor of literacy at the Texas Christian University College of Education, Rebecca Putman, PhD, has two real passions: technology and early literacy.
Throughout her career, Putman has delved into the science behind early literacy. It began during her time as a teacher in deaf education classrooms. She began to wonder, "How do deaf students learn how to read?" While pursuing her master's in reading education at the University of North Texas, she studied that question and learned that deaf students learn how to read in similar ways that hearing students do.
As an education researcher, Putman is always looking for research gaps. One significant gap she noticed was the lack of research on the effects of technology in the early literacy classroom. She took matters into her own hands and conducted a research study that investigated the effects of blended learning on early literacy. She discovered that educational technology does have a statistically significant effecton the early literacy skills of kindergarten students.
Putman's EdTech Advice to Educational Leadership:
"You have to integrate the technology, use it the way it was intended, and be committed to the process. Then really use the formative assessment data to provide interventions, especially to our struggling readers. Get the teachers to use the assessment data and train them to group their students based on the educational software's reporting. After that, create targeted interventions for those children.
"That way, it's not just the teacher — and not just the technology — isolated. It's all about having them work together in a way that's complementary and collaborative. Then, it's important to make sure the formative assessment data is constantly being updated. We can't just group our students, intervene on them, and stop there. It is a process where a teacher is continually evaluating and making new intervention plans based on the data."
Educational Research Inspirations:
"I read a lot of research; I'm kind of a nerd that way! I like Vygotsky. You know: old school. But I really like his social learning theory. I am a firm believer that children learn through social interactions with a more knowledgeable other."
"I also like Marie Clay. She's an early literacy researcher. She's changed the way we view, teach, and assess early literacy."
"When it comes to educational technology research, I have a variety of inspirations. But I tend to like technology researchers who do mixed methods because I don't think we can tell the whole story through numbers, especially when it comes to children. I think that children are so complex, and education is so complex, that we need to add that qualitative piece in there to tell the whole story.
"I also like educational technology researchers whose research can be easily translated for classroom teachers. We have all of this great educational technology research, but it's in these journals that aren't accessible to classroom teachers. And classroom teachers are the ones who need to know what the research is saying."
Join us live on Tuesday, September 19 at 2 p.m. EDT to learn how to bridge the gap between wide-ranging research and classroom application.