For teachers looking for ways to engage early learners, Istation's adaptive curriculum provides interactive instruction that introduces folktales and fairy tales as students join a new cast of characters on a journey through Folktale Forest.
Istation Early Reading has added new instruction for 2nd and 3rd grades! Students meet Flint Rockwell, a young gecko with a love for stories and a thirst for adventure.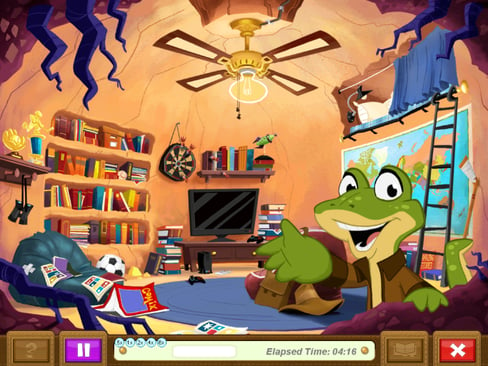 Flint guides students through different lands in Genres World as they learn about genre-specific texts. While in this world, students discover areas to explore as they interact with other characters. They journey into the Folktale Forest to help the mysterious Baba Yaga catch her runaway house.
Students will learn the characteristics of fairy tales (as a type of folktale) and apply that knowledge while reading classic stories like "Rumpelstiltskin" and "The Golden Goose." These Genre World activities are accompanied by several new teacher directed lessons that cover fairy-tale characteristics, vocabulary strategies, comprehension skills using paired text, and writing extensions.