Istation is excited to partner with District Administration Magazine for another Webinar. Join us on Monday, October 30 at 2 p.m. EDT as we hear from the experts on using blended learning to meet the needs of ELLs.
Meet the Speaker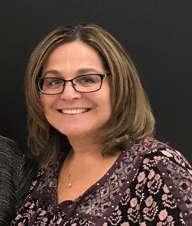 Lisa Capra, Dual Language Instructional Specialist
As a dual-language learner born in New York, Lisa Capra has dedicated the past 27 years of her career to creating a strong, two-way immersion program for ELLs in Florida's Palm Beach CountySchool District.
When she was 15 years old, Capra and her family moved to Costa Rica, where she was immersed in a foreign, Spanish-speaking culture. For the first six months, she was unable to fully express herself and spoke strictly for survival purposes.
Now an educator in Florida working with new English speakers, Capra uses her own experiences to relate to both students and their instructors to discover and implement new and exciting teaching methods.
Capra earned a bachelor's degree in educación infantil from the Universidad Autonoma de Centro América. After returning to the United States, she attended Florida Atlantic University, where she earned her second bachelor's degree in elementary education and a master's degree in foundations in education specializing in English to speakers of other languages.