On May 13, 2016, Istation welcomed 90 1st grade students from Forman Elementary to the company's headquarters in Dallas for a tour. This group of young learners was a true delight. At Istation we were so impressed by their curious and attentive minds as well as their incredible manners. After the field trip, we received this e-mail from Forman Elementary: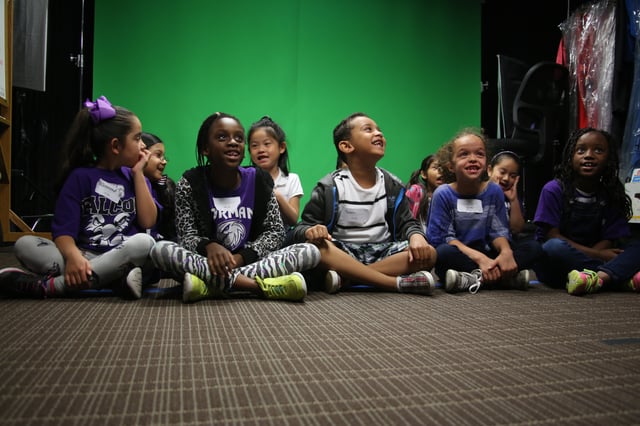 Forman Elementary students listen attentively as they learn how a green screen works.
"WOW! What a great day we had at istation!!! I was amazed at your whole operation! Everyone at each department was so welcoming and the jobs you do are so cool! We all said how well organized the field trip was, especially the way we were taken to each department! We were amazed and had a great time visiting your location! We hope to do it again soon!"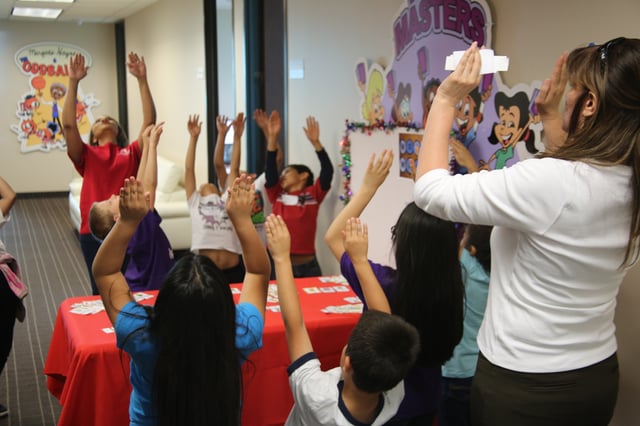 Forman Elementary students play the Word Masters game at Istation.

We are so glad you enjoyed your time with us, Forman Elementary students and educators. It was a joy and privilege to spend the day with you.