Typically, assessment sorts students based on their differences. Teachers use formative assessment data, on the other hand, to adjust instruction in order to improve the trajectory of student outcomes. Instead of determining whether students are winners or losers, assessment for learning gives all students a chance to win.1
In any classroom, formative assessment can be used to facilitate student achievement. Many teachers see formative assessment as "a systematic process to continually gather evidence about student learning."2
Teachers can increase student achievement when they determine the specific needs of students, monitor student progress toward learning goals, and modify instruction to enhance student learning. Formative assessment helps teachers meet individual student needs and improve student performances.
Because formative assessment, when used properly, can result in significant learning gains, it is considered an important part of the instructional and learning process.3 For this reason, assessments are integrated and used in conjunction with teaching techniques that promote learning content.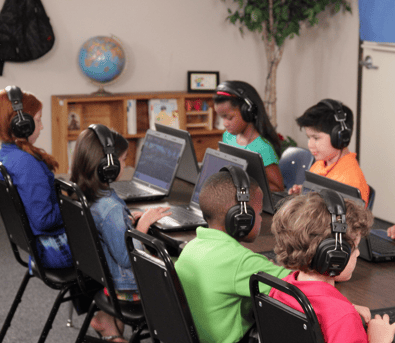 Formative assessment is only as good as the process used to collect the data, however. It is important to systematically collect accurate and meaningful data and to use the data to adjust teaching decisions and instructional activities. The most common ways to collect data include pretests, observation, anecdotal notes, journal writing, and computer-adaptive assessment. Adjustments are then made to instruction to help students achieve mastery of the curricular aims being pursued.4
Aside from using formative assessment data to adjust instruction, teachers can use the data to communicate learning goals to students. Formative assessment data helps students see their own academic need and allows them to take responsibility for their learning. They can monitor their progress toward mastery of a standard, mark their progress toward mastery, and reflect on their learning.
Formative assessment is a recurring process.5 Teachers measure student progress toward a learning standard, make informed judgments about instruction based on data collected, adjust instruction to meet the individual needs of students, provide quality instruction and interventions at students' instructional level, and then reassess student learning to continue to impact outcomes. THAT is why formative assessment is considered a best practice!
1 Rick Stiggins, "Assessment through the Student's Eyes," Educational Leadership: Educating the Whole Child 64, no. 8 (2007).
2 Margaret Heritage, "Formative Assessment: What Do Teachers Need to Know and Do?" Phi Delta Kappan 89 (2007).
3 Paul Black and Dylan Wiliam, Inside the Black Box: Raising Standards through Classroom Assessment (London: Granada Learning, 1998).
4 W. James Popham, Transformative Assessment in Action: An Inside Look at Applying the Process (Alexandria, VA: ASCD, 2011).
5 D. Royce Sadler, "Formative Assessment: Revisiting the Territory," Assessment in Education: Principles, Policy & Practice 5, no. 1 (1998).
. . .
Get your copy of our free Formative Assessment e-book here: