Educators use assessments to discover student strengths and weaknesses. In classrooms formative assessments can go beyond merely identifying strengths and weaknesses. This type of assessment can help teachers adjust instruction in order to improve a student's chance of success.
Teachers can increase student achievement when they determine the specific needs of students, monitor student progress toward learning goals, and modify instruction to enhance student learning. Formative assessments help teachers meet individual student needs and improve student performance.
Because formative assessments can result in significant learning gains when used properly, they are considered an important part of the instructional and learning process. For this reason, assessments are integrated and used in conjunction with teaching techniques that promote learning content.
However, formative assessments are only as good as the process used to collect the data. It is important to systematically collect accurate and meaningful data and use that data to adjust teaching decisions and instructional activities.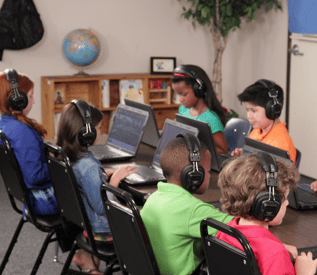 The most common ways to collect data include pretests, observation, anecdotal notes, journal writing, and computer-adaptive assessments. Adjustments are then made to instruction to help students achieve mastery of the curricular aims being pursued.
Istation's nationally normed formative assessments, called ISIP™ (short for Istation's Indicators of Progress), measure student growth by providing automatic progress monitoring that saves teachers time. A whole class can be screened in 30 minutes or less with easy-to-read data reports available immediately.
Get Istation's FREE e-book that shows how formative assessments boost student achievement with data-driven instruction.