Annie Robertson, a 1st grade teacher at Frank Layden Elementary School in Kansas, impressed us with her #RedCapeMoment contest submission about her grade level's approach to goal setting with Istation.
The school uses Istation during intervention time on Fridays, when teachers target individual learners and give them the help they need. This is a happy time for all. The school plays music beforehand while the administrators, teachers, and students dance through the halls to get where they need to be.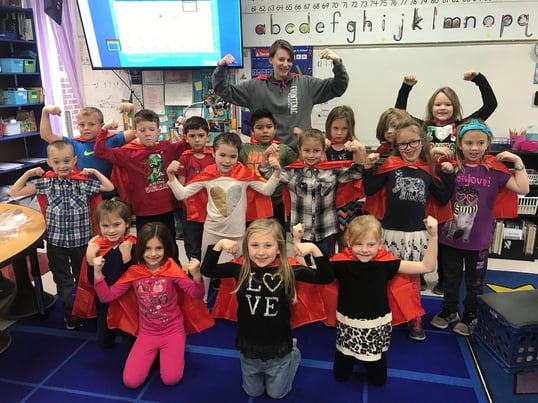 Robertson explained that she and her team of 1st grade teachers have a very fluid approach to learning. Students may be assigned to one homeroom teacher, but they get to experience classroom time with other 1st grade teachers as well. Additionally, all grade level teachers, tutors, and curriculum directors assist in the planning time each week.
"Students take the ISIP test in their homerooms and then are divided by tier levels into small groups with intensive interventions. We use the Priority Report and have 1-to-1 or 3-to-1 tutoring groups happening," Robertson said. Read the rest of her submission below.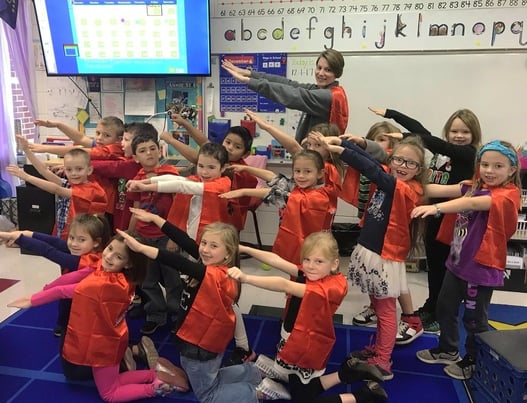 Tell us how Istation data has improved a classroom's or student's performance.
The most amazing way I have seen Istation data impact my students is when I use it to set goals. At the beginning of the month before every test session, I print their scores and meet individually with them, and we set a goal. Before I did this, the scores would improve some naturally, but it was kind of up and down. Now I am seeing improvements across the board and even huge gains!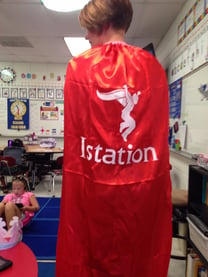 How do you motivate students to use Istation?
At the beginning of the year, for the first test I wear my red cape. The kids think it is cool. After that first month I choose a deserving student to wear it when we test. Someone who has shown great gains or perseverance. They love it!
How do students react and feel when they set goals with you at the beginning of each month?
First couple months taking the ISIP, we don't set goals. Once we start setting them, we notice the difference in student performance immediately. It doesn't take long to talk with them right before they test and show them last month's score and talk about how they can do better.
Robertson said she noticed one student consistently scoring lower than previous months even though she was a high-level reader in the class. She sat with this student before the next test, and together they set a goal of "increased focus." It was that simple. The student focused better throughout the next test and was super excited to see the green bars go up afterward.
~~~
Congratulations to Frank Layden Elementary in Frontenac, Kansas, for the fantastic submission and soaring #redcape moments! Stay tuned on social media for announcements about Istation's Usage with Fidelity contest, beginning January 2018.