Red capes are flying high, and we are hearing more and more about the fun learning experiences going on in your classrooms!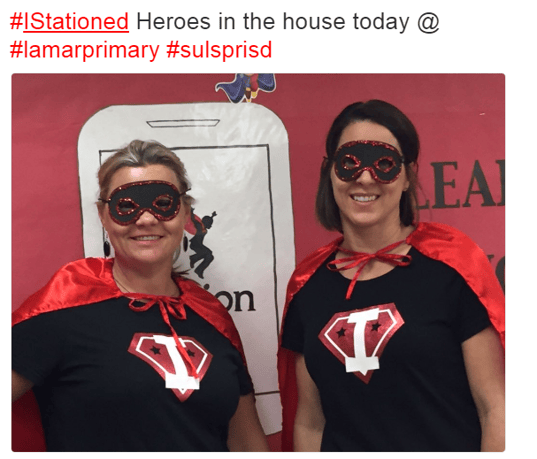 In Sulphur Springs, Texas, teachers wear their capes each month while students take the ISIP™ assessment.
Working at Istation has been a powerful learning experience for me. I left the classroom two years ago and did not expect to find another workplace that believed in and had a passion for education like I experienced in the school system. If you are teacher, you know about the fulfillment that you take away each day that keeps you going. I immediately felt Istation's energy and passion for learning the second I stepped into the building.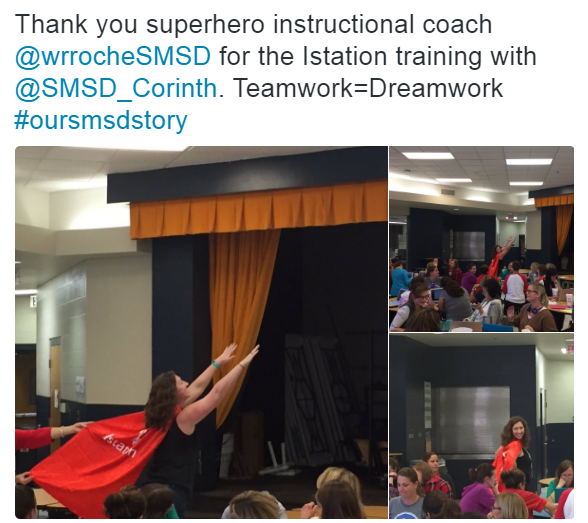 In Shawnee Mission, Kansas, this instructional coach pumps up her teachers for their Istation training meetings.
The red cape symbolizes your ability to be your own superhero. We all share common goals in mind: to empower students and make teachers' lives easier.
"At Istation, we believe every student deserves to feel like a superhero," said Ossa Fisher, Istation Chief Marketing Officer. "We know that teachers are often the wind beneath their capes. Fridays can be an especially good day to soar, so we hope schools and educators everywhere will get their red capes ready to make Friday Fly Day!"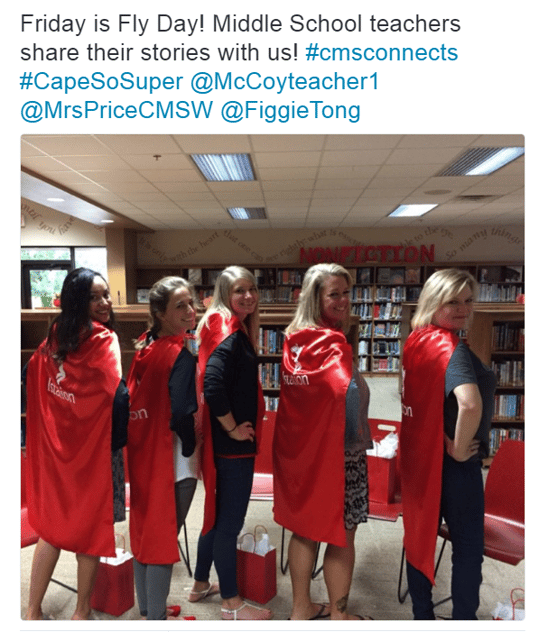 In Coppell, Texas, middle school teachers share their small-group success story with Istation's camera crew.
Fridays are becoming our shout-out day! We are challenging you, our customers, to show off what you are doing in your classrooms or are learning about yourselves as you work. There is no such thing as flying too high, which is why we call this day "Fly Day." Use hashtags #RedCapeReady, #CapeSoSuper, and/or #IstationEd to highlight the success you are seeing every day.
Feel free to share your story directly with us here: