Greetings from Istation!
In the past, intervention was reserved for struggling students. Teachers would use assessment results to determine the areas in which students needed help. Then they would respond with instructional strategies for improvement. The support system was essentially a one-to-one relationship. Since intervention makes an impact, it is very important to provide a comprehensive approach. Educational leaders need to build their team.
Student intervention has since made the shift to a big-picture approach. A strong, multi-tier support system consisting of school, community, parents, technology tools, and specialized curriculum works to steer students toward success. In addition, all students are provided specialized intervention, no matter their level of proficiency. This gives everyone the opportunity to improve in the areas where they need help the most.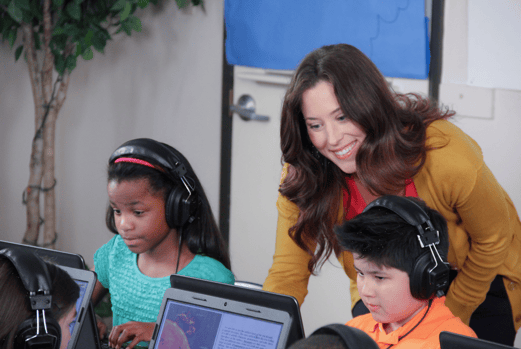 From RTI to MTSS: Building Your Intervention Team will provide numerous resources to help you understand what has changed in the intervention process. This e–book will also cover progress-monitoring techniques and how to approach intervention for each tier. You can even monitor your own progress with our quiz at the end of this book.
We hope you are inspired to begin implementing MTSS in your classroom!
-Lori Lynch, M.Ed., Vice President, Professional Development
-Sabrina Jones, Project Supervisor, Professional Development
-Julie Kalinowski, Strategic Professional Development Specialist
Click on the book's cover to get your copy: