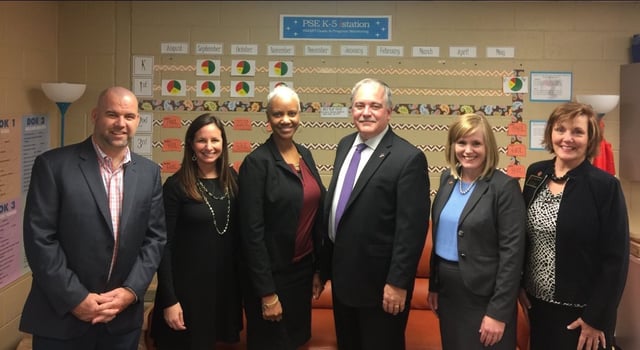 (From left) Josh Hill, Istation Account Executive; Kathleen Bender, Academic Coach; Debbie Broadnax, Powder Springs principal; Georgia School Superintendent Richard Woods; Dr. Mary Elizabeth Davis, Chief Academic Officer; Robin Lattizori, Assistant Superintendent of Cobb County Elementary Schools
On Monday, November 28, 2016, Powder Springs Elementary in Georgia welcomed State School Superintendent Richard Woods to the school!
Kathleen Bender, the Academic Coach at Powder Springs, has used Istation Reading to raise students' Lexile® level scores, thus raising reading scores on the Georgia Milestones year-end exam. The school's success and Bender's efforts have been noticed not only at the district level but now also by the state of Georgia.
Academic Coach Kathleen Bender (right) speaks with Superintendent Richard Woods about the school's progress.
Josh Hill, Istation Account Executive for Georgia, kicked off the meeting on Monday by welcoming visitors to the school and letting them know how excited Powder Springs was to be hosting them for the day. Bender then spoke about the positive impact Istation is having on student success at Powder Springs.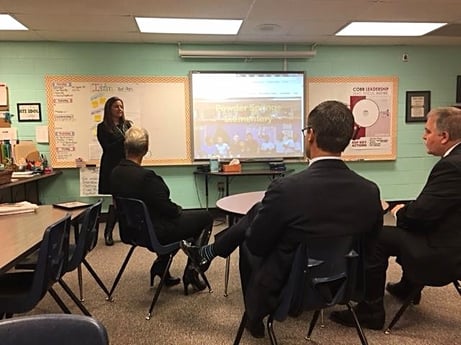 Kathleen Bender speaks to Powder Springs' visitors.
Next, Superintendent Woods and other attendees at the meeting visited different classrooms and interacted with students learning. Students used iPads or laptops to work on Istation during their station time. Teachers worked at kidney-shaped tables using intervention strategies with small groups of students. Seeing this typical day and how Istation fits into that day made a huge impression on the visitors.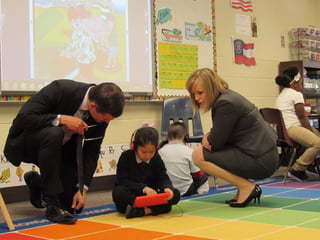 Graham Thompson, from Thompson Victory Group, and Dr. Mary Elizabeth Davis, Chief Academic Officer at Cobb County School District, look on as a student works on Istation Reading.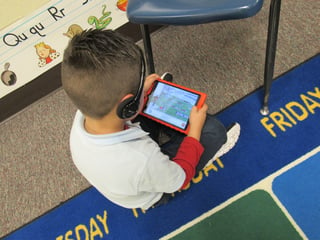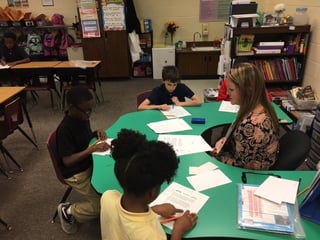 Powder Springs student works on Istation using iPad (left) and students practice with printed Istation handouts (right).
After the tour, Bender shared how she uses Istation to progress monitor skills aligned with the state's standards. She was able to show what the data at her school looked like and how much academic growth the students have shown.
"We find the Istation assessments to be highly reliable and objective. The program allows us to differentiate and personalize instruction. It shows us immediately if a student is not engaged or not paying attention. The best part is that the adaptive assessment saves teachers time, which allows teachers to dedicate more time to students' important instructional time."—Kathleen Bender, Academic Coach at Powder Springs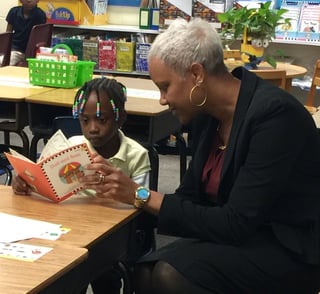 Principal Broadnax helps as a Powder Springs student practice her reading skills.
Read Powder Springs' full story here: