Many educators, administrators, and parents in the educational community would agree that we need technology in every classroom and in the hands of every student and teacher. Yet even with technology, assessing an entire school isn't without its challenges.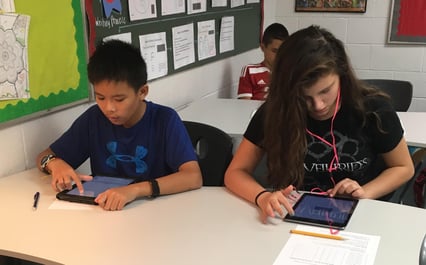 Whether your school's classrooms are in the beginning stages of technology integration or are fully immersed using technology tools, you are undoubtedly trying to find ways to use technology for learning and problem-solving.
Determining learning goals, identifying the mistakes that can happen along the way, and knowing about the different types of available technology integration can help schools and districts use technology-based intervention and instruction in the best ways possible.
This comprehensive e-book gives you the proper steps to start on the path to a more efficient, effective, and cost-saving twenty-first-century learning environment with edtech integration strategies and knowledge that you can share with your staff for years to come!