In the wake of the tornadoes that tore through the Dallas area on December 26 last year, Garland ISD has been doing its best to provide resources and a sense of normalcy to students and families affected by the destruction.
Above: Destruction in Dallas suburbs after recent tornadoes
In particular, the Department of Student Services & School Choice has been working to ensure students have the necessities required to go to school. As of January 25, the department's GRS Giving Place has fulfilled over 400 requests for school supplies (e.g., backpacks, notebooks, pencils, folders), school uniforms, socks, undergarments, and toiletries. With over 1,000 students displaced by the storm, the Giving Place continues its efforts to fill requests and keep students in school.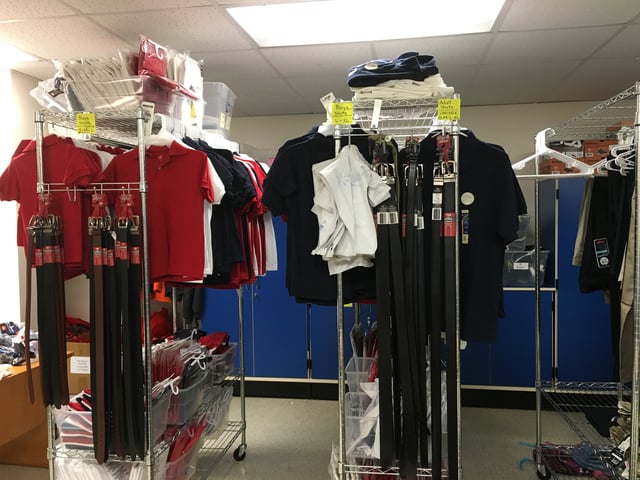 Above: Uniforms and school supplies for students displaced by the December tornadoes
Emily Jandrucko, a case manager for Garland ISD said, "When you've lost your home or been displaced by a disaster like this, school becomes a safe haven, a place of normalcy and routine. It's important to us that the students return to their home schools and surround themselves with friendly and familiar faces."
Garland ISD has done a fantastic job, too. Through their efforts, which include providing school transportation for students now living outside the district, over 95 percent of students have returned to their home schools.
While the GRS Giving Place is able to respond to disaster relief efforts, that is not its typical mode of operation. Normally, the Giving Place — the first of its kind to operate as a branch of a school district — functions to offer services to economically disadvantaged students and those considered homeless under the McKinney-Vento Education of Homeless Children and Youth Assistance Act.
Istation values and applauds the work and efforts of Garland ISD to keep students in school. In an effort to show our support and to aid in the relief efforts, Istation has donated $5,000 to Garland ISD. Thank you, Garland ISD, for your dedication to student health and learning!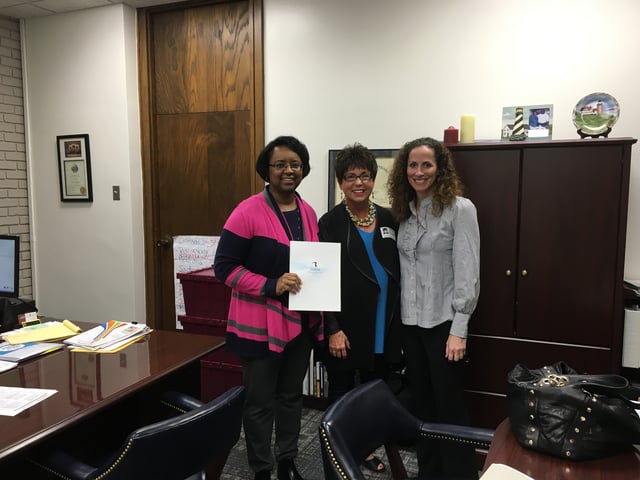 Above: Istation presents Garland ISD administrators with a $5,000 donation.