Before creating differentiated learning experiences through a blended learning initiative, educational leaders must set overall academic goals for their school or district. The difference between blended learning and simply adding technology is the particular intentions behind the delivery of blended learning.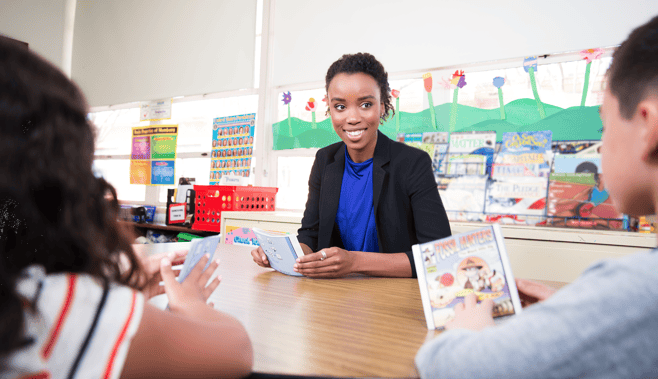 Below you will find a link to our white paper that explores specific goals and how they can be used to determine the proper plan to boost learning and leverage teacher talent.
At the classroom level, blended learning activities and objectives should align with the school's overall academic goals. That means any technology resources for both learning and teaching activities need to directly support students' achievement of the stated objectives. Assessment tasks must also be congruent with the activities and objectives and allow students to demonstrate those objectives.
Learn more about setting up your district's or school's academic goals in a technology centered environment with a FREE copy of Istation's e-book Break Through With Blended Learning.