English learners (ELs) make up one-tenth of the public school population in the US. That comes out to about five million students. We aren't just talking about Spanish-speaking students — there are about 150 different languages represented in the US.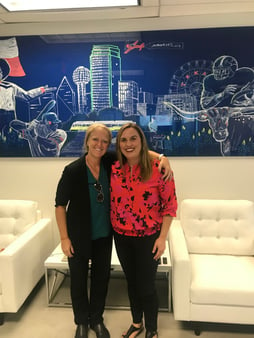 Jami Herbst, Istation customer success professional development manager, and Julie Robinson, Istation bilingual professional development specialist, are featured on a podcast titled "Helping English Language Learners Succeed." These two former educators discuss best practices for ELs and how those approaches really work for all students in your classroom.
It's important to remember that just because a student isn't speaking English doesn't mean they are lacking knowledge.
"As teachers, we should remember that each child brings something with them," Robinson said. "Yes, there's a barrier because of the language, but they've got knowledge coming in with them."
Having taught in Costa Rica and Honduras, Herbst pointed out that classroom cultures vary widely by country, and teachers can use this to their students' advantage.
"Teachers should be culturally aware of what students are used to in the classroom, what makes them most productive, and what makes them tick," she said.
Need more tips on how educators can use blended learning approaches and culturally authentic instruction to support English learners? Download the white paper to learn how to use on-demand data to predict academic achievement and prescribe critical interventions with powerful results for English learners and bilingual programs.