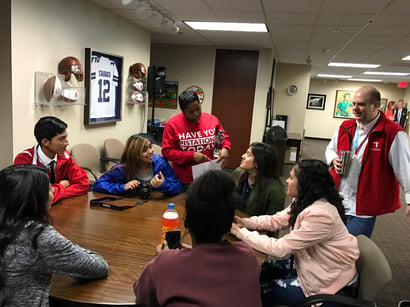 Students from H. Grady Spruce High School in Dallas, Texas, visited Istation on January 27, 2017. These students are currently enrolled in the College and Career Focus Program at their school and are earning dual credit for high school and college courses in the arts.
During the tour, the students had the opportunity to see how the skills they are learning in graphic arts, animation, and sound production can be applied in different careers.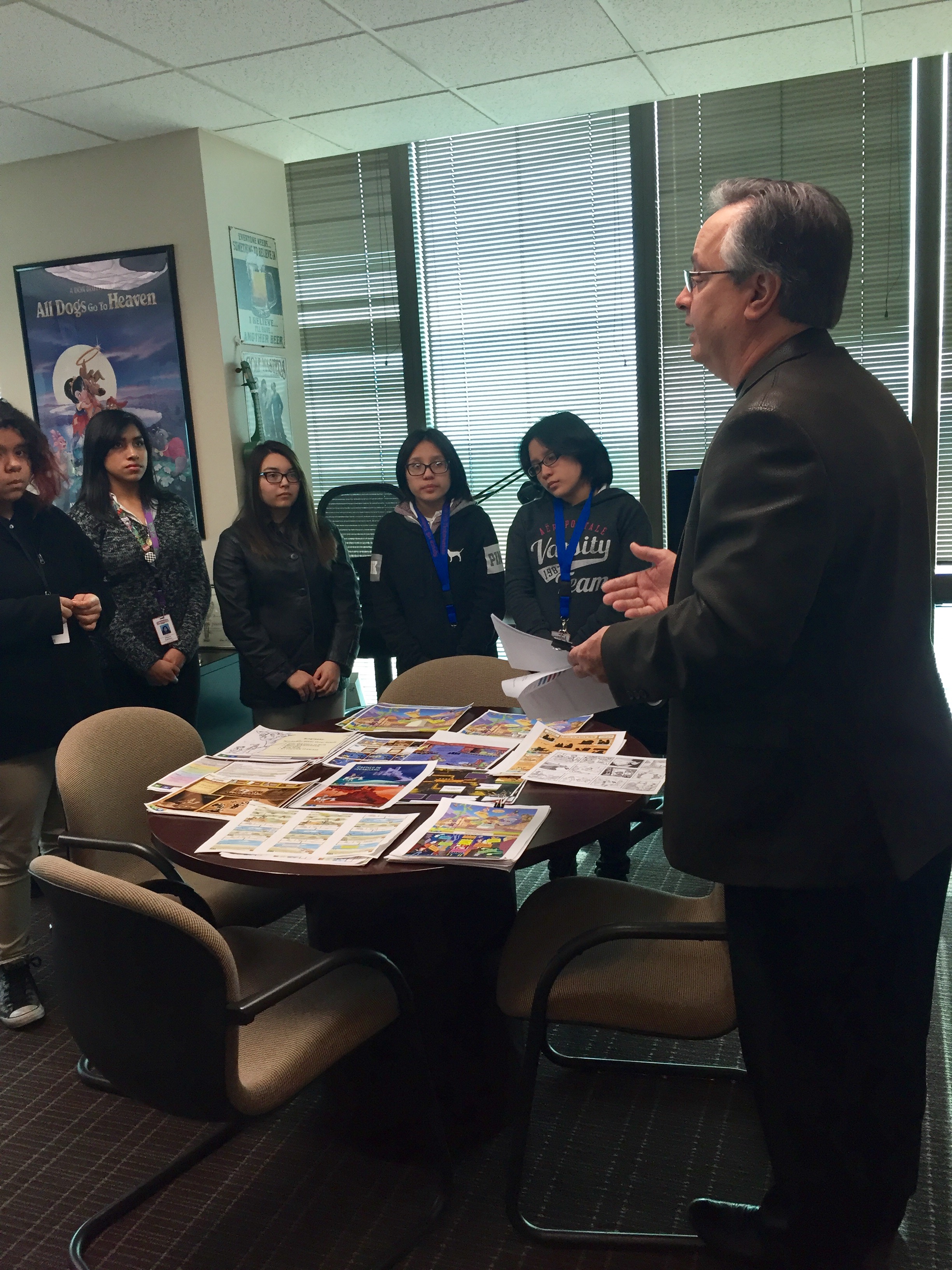 First, the students spoke with Dan Kuenster, executive vice president of creative services, and his animation team. Students got a detailed look at what goes into drawing for a computer program and then got to walk over to the multimedia area and see how the drawings are put together.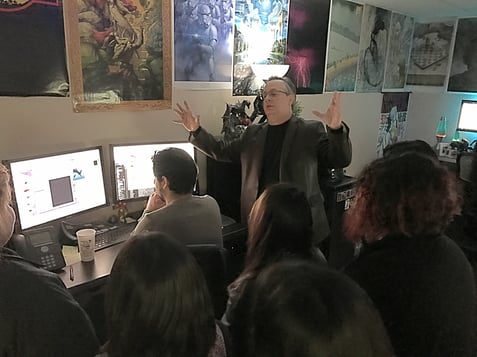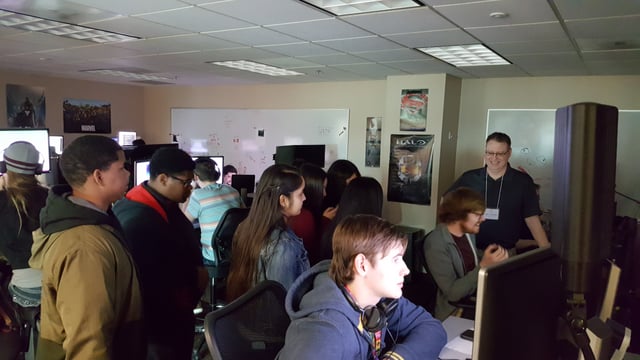 Next, the students stopped at Istation's in-office sound booth with Dustin Nulf, senior lead audio engineer. Nulf demonstrated the sound recording process before adding it to the animation.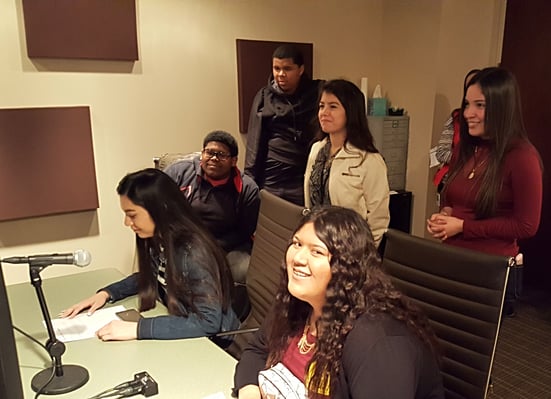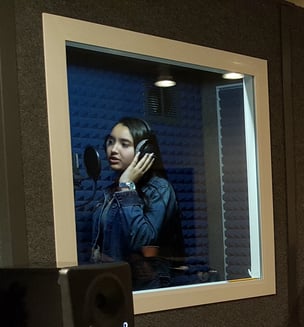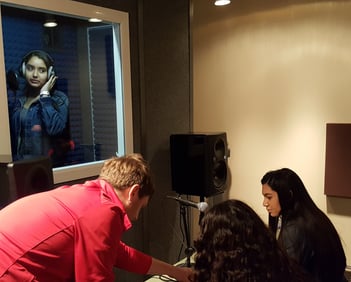 Finally, students visited Istation's marketing department, where Abby Esterly, pre-visual artist and illustrator, gave a short presentation on digital painting. After that, the students got to give it a try!
It was great to see some new faces around the office this month. Best wishes to you, Spruce High School!