I had the pleasure of meeting Luz Roth, Texas's 2016 Bilingual Education Teacher of the Year, last month at Istation.
Luz Roth is the 4th grade bilingual teacher at Washington Elementary School in Sherman, Texas. She has been using Istation en Español in her classrooms for years for its data, automatic progress monitoring, and printable lessons for small-group intervention. Roth also uses Istation materials to create her classroom centers.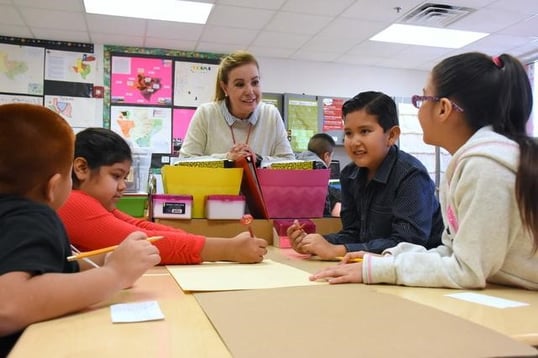 Roth with her 4th grade students.
"One of the things is we don't have many resources," Roth explained. "In English, we have many resources we can use in every subject, and then in Spanish or bilingual, there isn't. So you have to create a lot of your own resources."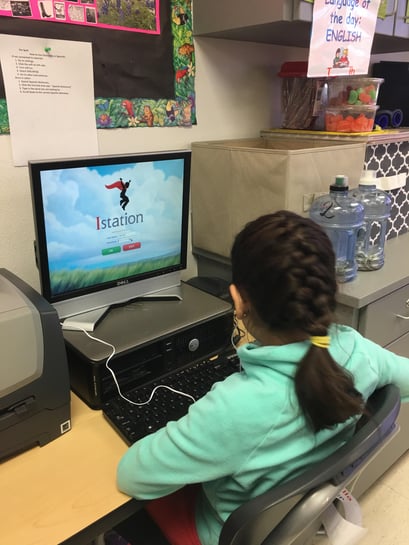 Student begins her center by logging onto Istation.
Creating the daily centers for her 4th graders takes extra planning and extra hands. Every nine weeks, Roth sets up a parent night and invites all of the students' families. She provides pizza for dinner and plays music to lighten the mood. She and her students' parents talk about novellas and life, and the parents get to know their students' teacher on a personal level.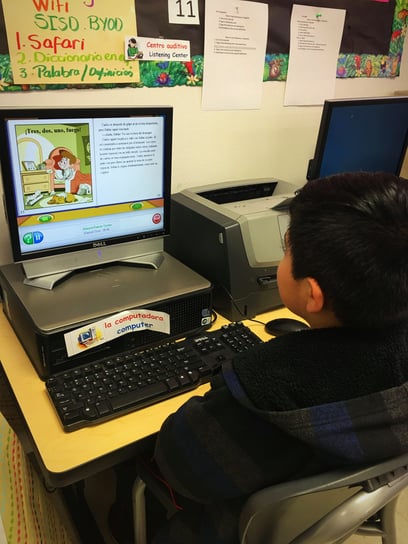 Student working on Istation en Español Instruction.
While the parents visit and get to know Roth and one another, they are working on cutting, gluing, or sorting centers for their child's 4th grade classroom. If a parent asks to take home a center they created, Roth lets them. She explains that allowing parents to help create these centers makes them more aware of what their children are learning. This in turn helps them reinforce learning at home.
Roth brought her creative classroom ideas for ELLs to the National Association for Bilingual Education (NABE) Conference in February 2017. She presented alongside Istation education consultant Viviana Hall about differentiated learning in the bilingual setting.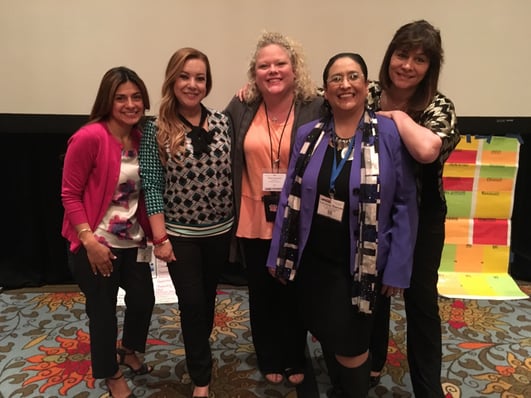 Fellow educators at NABE with Luz Roth (second from left) and Viviana Hall (fifth from left).
Learn more about keeping parents connected. Istation offers a FREE e-brochure about the school-to-home connection.