When I first began teaching the question was not, "ARE you going to teach small groups?" It was, "HOW MANY small groups will you teach?" I was intimidated, confused and overwhelmed. How was I going to group students? Where was I going to find the time? How could I manage all the groups? Where would I find resources to meet all of the instructional needs of my students? I didn't even know where to begin.
I remember spending countless hours formally and informally assessing students to determine ability levels. Running records, anecdotal notes, pencil and paper tests, and good ole gut instinct were just a few of the ways I determined levels. Then, I had to disaggregate the data. Oh my, the number of sticky notes I went through! Sorting again and again to make sure I had placed the students correctly!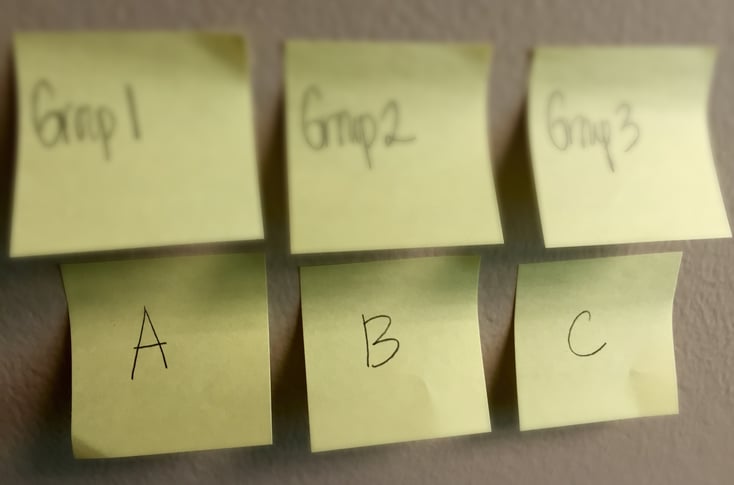 Fingers crossed, I began the process of planning lessons for each of the groups. Sounds easy until you consider I was planning three or four different lessons per day, per week! Not to mention whole group lessons, centers, and independent activities. I am not a math genius, but that was A LOT of thinking, planning, organizing and gathering of resources.
Using Istation will make the process of creating small groups, planning lessons, creating centers, and locating resources for small group instruction in your classroom a breeze. The data provided by our assessment and instruction through our reports is priceless. It really gives you back valuable teaching time. Here's how:
The monthly ISIP Summary Report identifies areas of need for your whole class in specific areas like vocabulary, comprehension, phonemic awareness, etc. There's no subjectivity in the data. It truly identifies each student's independent capability.
The Priority Report will group your students based on skills. No more sticky notes! It will also provide a link to a resource for that group. It groups based on data AND gives you lessons! Be still my heart!
Flexible grouping is right at your fingertips with the Classroom Summary Report. It summarizes how students are performing on Istation assessments and instruction. This report gives you possible grouping information like Lexile level, percentile, grade level equivalency, areas of need, and more.
OK, now let's talk about the resources available in addition to the instruction. Istation has thousands, yes thousands, of additional resources that are correlated to state standards and common core standards. You'll find our Teacher Resources under the Toolbox tab on our Report and Management Website: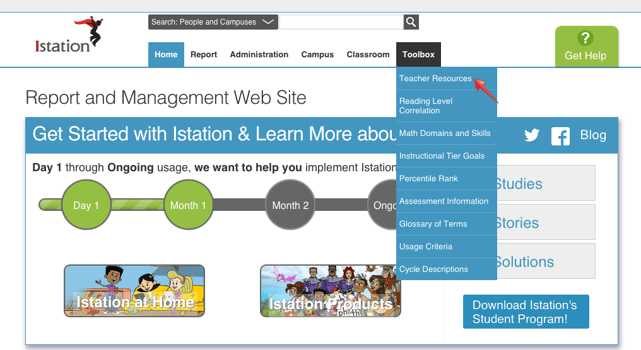 Searching for resources is simple -- you can use keywords or our new "Search Wizard" to guide you through: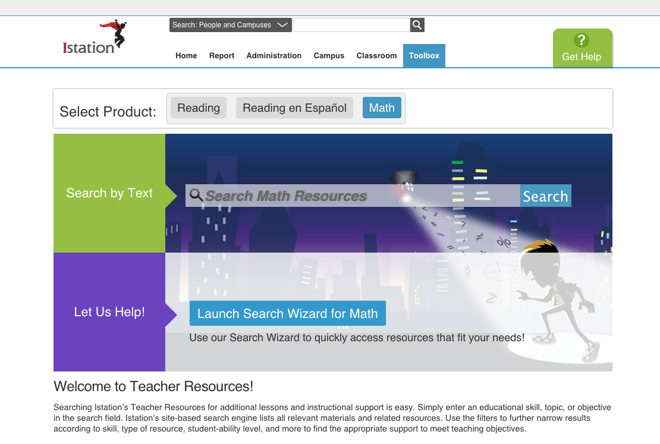 The teacher-directed lessons are fully scripted, and the resource or materials needed to teach them are provided within the lesson. Lessons for a wide range of ability levels are offered for the same skill. There are leveled books, passages, poems, and even word banks. Istation also has interactive whiteboard lessons available. These make great "mini-lessons" for whole group instruction, review, or just extra practice.
In my classroom, small group instruction was exhausting, but seeing light bulbs and aha moments and hearing, "Mrs. Jones -- I GET IT!" made the hard work worth it. I think the treasure trove of resources and reports you will find with Istation will transform your small group instruction into something that's simple, fast, efficient, and effective.
Sabrina Jones is also one of the authors of Istation's 8 Great Ways to Close the Achievement Gap ebook. Get your free copy today!