Finding Bilingual Teacher Resources
Finding teacher resources to supplement curriculum can take hours and days of teachers' time. Luz Roth, Texas's 2016-2017 Bilingual Teacher of the Year, found that it took her twice as long to find what she needed because of the lack of available bilingual resources.
However, Roth found a way around her problem. She utilized Istation's ready-to-go, printable resources for her learning centers, classroom activities, and whole-group interactive lessons throughout the year.
Flashcard Games
Flashcards are super helpful for getting your students to work together, and they are an essential resource for your classroom. Whether it's math or reading, they help students memorize fundamental facts.
Roth prints and cuts out learning center pieces and then clips them together. She uses the Istation teacher resource "Fonética Nivel 1, Lección 7" from Istation Español that focuses on rhyming skills. Groups of three or four students will use the domino cards to work on rhyming sounds.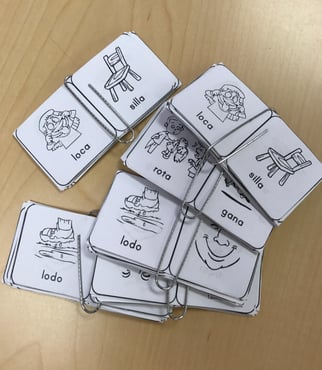 Istation's rhyming skills teacher resource
Istation also has a fun rhyming game for native English speakers. The "Rhyme Snag Grab Bag" game teaches students to identify whether two picture cards in a set rhyme with each other.
Games and Leveled Readers
Roth organizes all of her games and leveled readers using a hanging shoe holder! How smart is that? The see-through pockets come in handy for Roth and her students to easily access resources. The class quickly became familiar with where to pick up their games each day.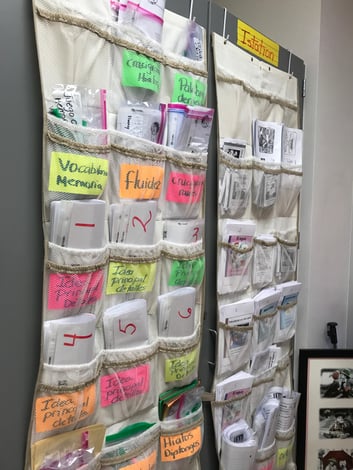 Roth practices reading skills using one of Istation's leveled readers, "Cómo se forman las montañas?" Luz guides students through this text when teaching the graphic representations of main idea, details, and cause and effect.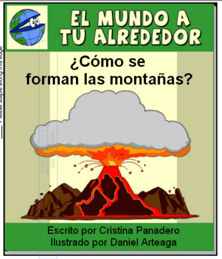 Wall Charts
She also uses Istation's teacher resources to create wall charts for students to interact with around the room. She can easily search for grade-level appropriate sentences, weekly vocabulary words, and story plot charts to use in her wall displays.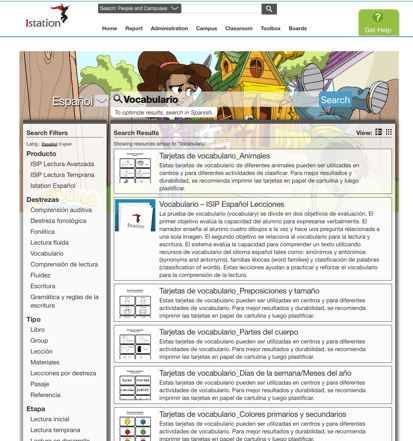 Displaying charts around the room allows students to actively participate and talk about what they are learning. Having one student go up to a chart and write on it gives them a chance to be a leader in the classroom.
Revisiting a chart during the day or glancing up at something previously learned reinforces skills learned that week.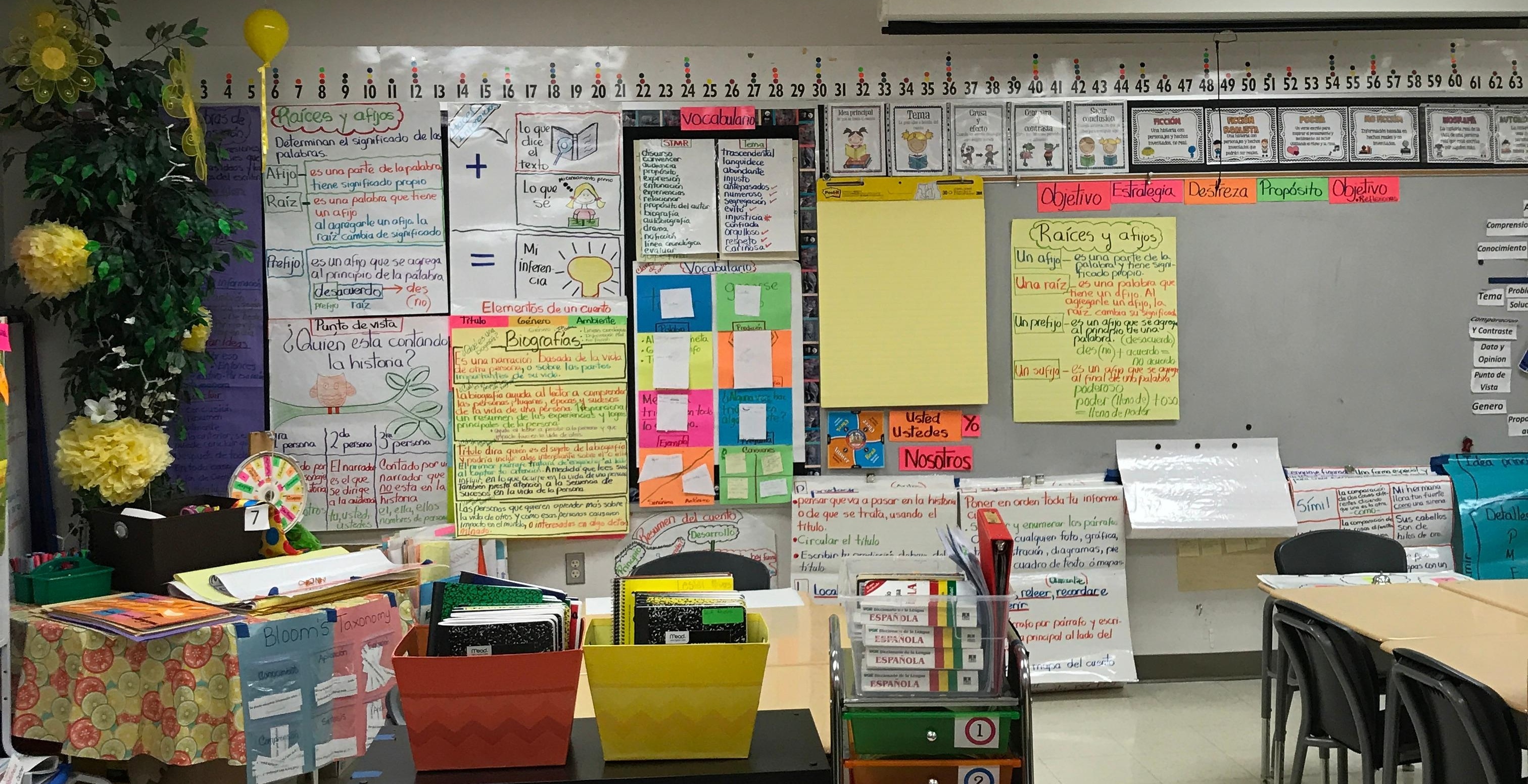 Download and try an Istation teacher resource today!