Yesterday we learned how one educator energized her students to try something new! Today we see just how she accomplished that. Rida Iyoob is the literacy coach at Hilburn Academy in Raleigh, North Carolina. She was determined to learn all she could about their new program, Istation, to ensure the best rollout possible for teachers and students.
Iyoob used a step-by-step guide created by Istation's customer success team to help her download Istation onto each of the school's Chromebooks.
"What was a bit of a learning curve yesterday is a piece of cake today," Iyoob tweeted about the process.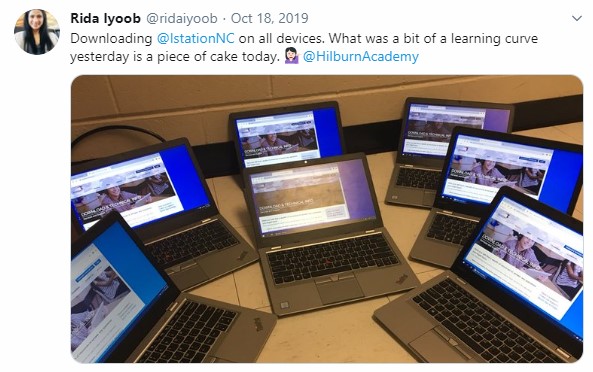 If Iyoob had a question or concern along the way, she went straight to the source and reached out to the Istation team. At one of the district's trainings, Iyoob met Lori Lynch, Istation's VP of Customer Success, who has been a lifesaver for her.
"Energized by this amazing Istation crew!" Iyoob said in a tweet. "Julie Robinson and Lori Lynch provided a clear introduction to data reports. Prepared to use Istation data to drive instruction and improve student outcomes. (Loved our learning space Solution Center - thank you- environment matters!)"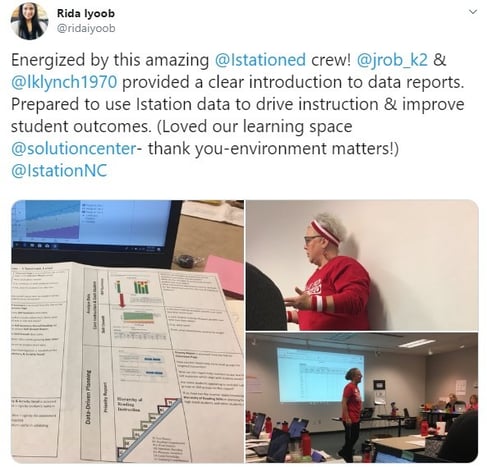 "Istation is without a doubt a tool that will be incredibly useful to our teachers and we will see our students soar. What I saw and felt during every training and help desk call to Istation … dedication, knowledgeable staff that support with the utmost grace, kindness, and patience," Iyoob said.

Iyoob believes that to create change, you need to be able to explain the why behind the change.
"You can't have change without the why," she said. "I explained to teachers that this will save you time. It also matches the data [from previous assessment tools]. And it will help us see what students are doing monthly, one data point at a time."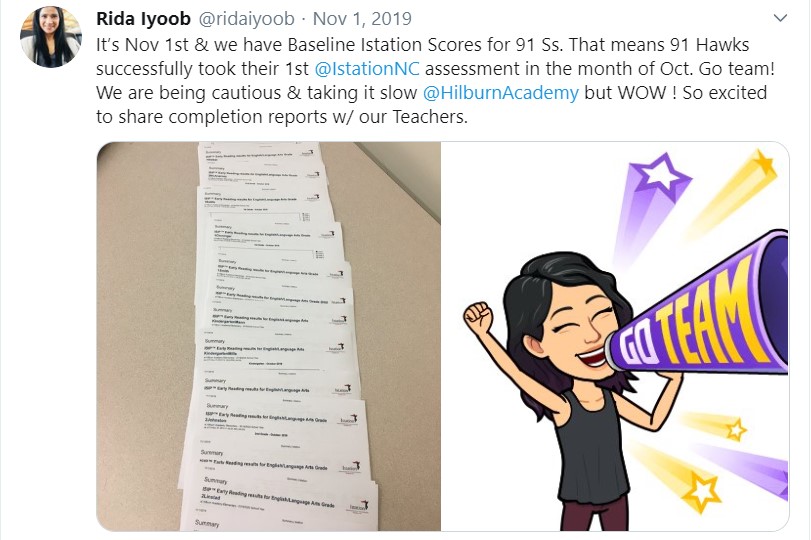 If you missed the first part of Iyoob's story about energizing students with Istation, check it out here.