Meet Lisa Capra, the dual-language specialist at the School District of Palm Beach County in Florida! If you speak with Lisa, you won't be able to miss her fun attitude and passion for teaching. Learn more about her journey as a dual-language specialist with Istation today.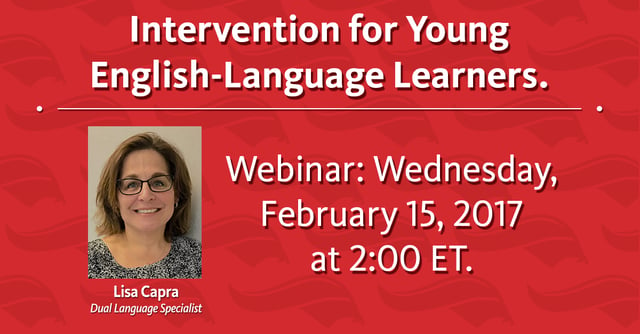 Andi Atchison: What led you to become a dual-language specialist?
Lisa Capra: Becoming a dual-language specialist evolved over time. I always wanted to be a teacher since I can remember. My life experiences allowed me to live abroad for nine years in Costa Rica when I was young. I went there not speaking Spanish. I had to acclimate to my new Spanish surroundings. Being immersed in a language and culture made me realize early on that being able to communicate in another language was important. Over time I acquired the language and finished my first college degree in Early Education at a university in Costa Rica all in Spanish. Upon returning to the United States in 1985, I continued my career in education with an Elementary Education degree. I later got my masters degree in Foundations of Education with a specialization in ESOL. As I stated, teaching was always my passion and I guess my life experiences made me partial to English-language learners and the plight of having to acclimate to new surroundings and a new language. It became very apparent to me while I was in the classroom that our educational system had a subtractive type of philosophy. Instead of strengthening the native language and adding English, we were taking that language away only to return it in high schools as a requirement for graduation. So it was my mission to help our educational system value language, not just for ELLs but for all children. I think it's important that all children have the opportunity to learn another language and be bilingual and biliterate.
Atchison: How many schools in your district are using Istation en Español? How is the program utilized in the classroom?
Capra: There are 17 dual-language elementary schools. We use Istation for DL English-speaking students to help them acquire Spanish and have access to quality programming in that second language. Some schools have made it part of their Spanish reading homework for those monolingual English-speaking households. We use Istation for native Spanish speakers to help maintain and continue growing strong in their first language. And lastly, we also look at Istation as an intervention for native Spanish speakers below grade level within our program. We know from research that remediating in a child's first language builds a strong foundation for the second language.
Atchison: What is your go-to technique for teaching ELLs with Istation?
Capra: Not sure if this is a technique, but my job is making sure that the Spanish dual-language teachers understand how Istation en Español can help drive their instruction. That it is an effective tool that adapts to their students' needs and affords the teacher a wealth of information (data) and resources.
Learn more about how the School District of Palm Beach County uses blended learning to support reading intervention for young English-language learners.