The Teacher Station feature inside the Istation app can be a hidden gem that classroom teachers miss out on. I continue to share the great news about this feature with my former colleagues in the classroom because I didn't know about it until I used Istation more regularly as a teacher.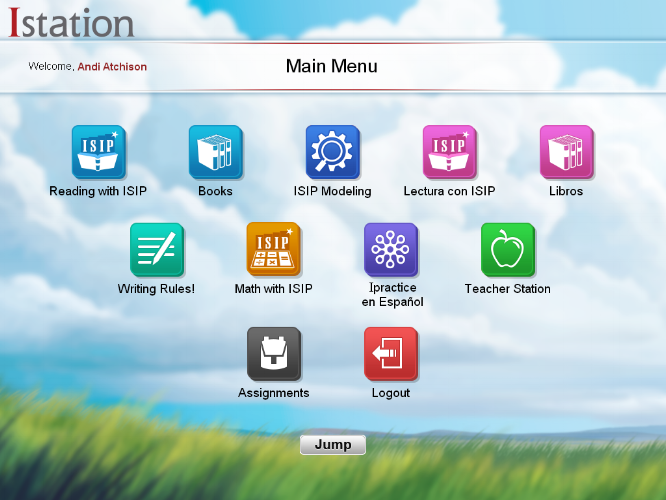 Log in to the student app with your teacher or administrator login info.
Teacher Station allows teachers to navigate through organized themes, topics, and lessons to deliver to the whole class, as an introduction to a lesson, or during small groups as needed. To find this icon, log in to the Istation app with your login information as if you were a student. Program icons pop up for your school or district based on your Istation subscription. If you have access to math and reading programs, you will see icon buttons for both programs.

You can get to Teacher Station from the Web site.
A second way to get to Teacher Station is from the Istation Web site. Click on your name in the top right corner, and this drop-down menu will appear. Clicking the Launch Teacher Station option will redirect you to the program app without having to log in again.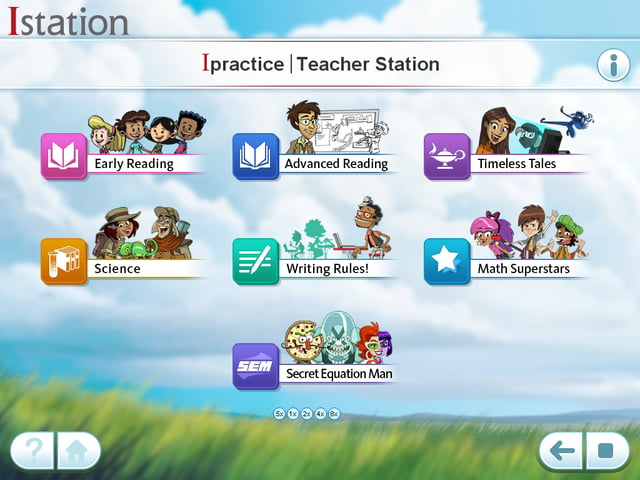 Clicking the green Teacher Station button will open up this window.
One Easter egg that you don't want to miss as a teacher is the info button ("i") at the top right corner of most screens. This button allows you to see what skills are included in each lesson, game, or practice activity.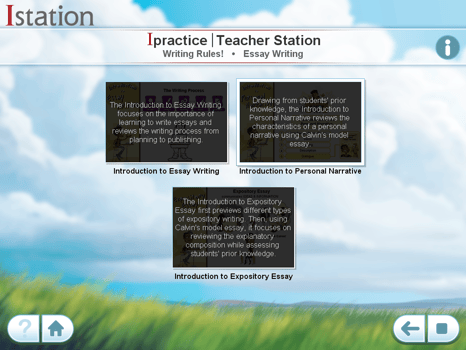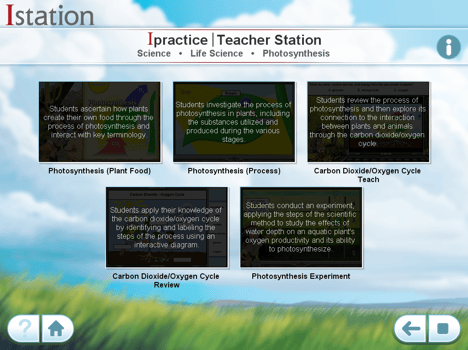 The info button is located at the top right corner of the screen and can only be seen by a teacher or administrator.
Students are now able to see the Ipractice icon from home! You can give students this access by enabling the Parent Portal feature and allowing home use outside school hours. When students explore Ipractice, they have more freedom to choose which games or lessons they want to interact with. In order for student users to see the Ipractice button at their school setting, they will have to complete all of the lessons in the available instructional cycles, also known as "the end of the world."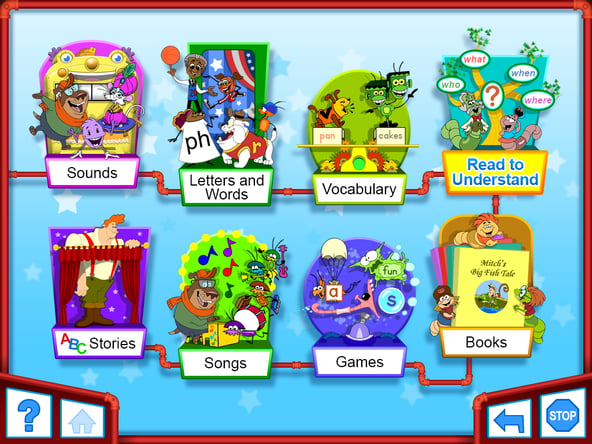 Ipractice allows for students to play a game or review a lesson outside of the run time for as long as they choose.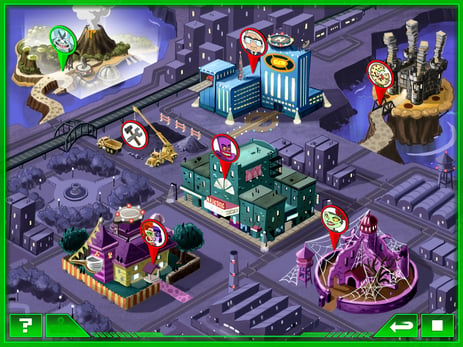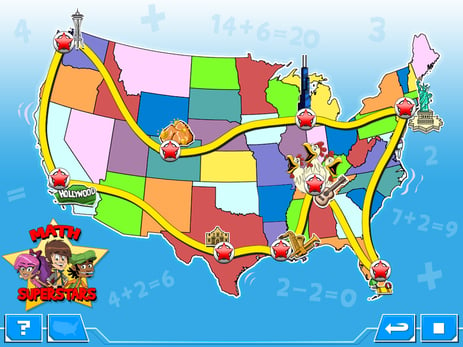 Secret Equation Man (elementary math) and Math Superstars (early math) have their own icons in Ipractice and Teacher Station. This is only available if you have an Istation Math subscription.
We have updated the searchable content available to teachers and students as a part of this exciting release. There are now over 1,000 games and lessons to interact with. Ipractice for student access and Teacher Station for classroom instruction deliver fun and exciting ways to explore different words, witness history, and practice new skills. Our Ipractice e-brochure describes in detail the lesson and activity topics available for Secret Equation Man, Math Superstars, Early Reading, Advanced Reading, Timeless Tales, Science, Writing Rules!, and Ipractice en Español.
To see all that Ipractice and Teacher Station can offer you, view our e-brochure today!