ISIP Oral Reading Fluency in Spanish
Istation is excited to announce that ISIP Oral Reading Fluency (ORF) is available in Spanish for elementary students in grades K-5! Developed in partnership with Boulder Learning Inc., this cutting-edge assessment allows students to make recordings of themselves reading authentic, grade-leveled passages, which teachers can review and score at their convenience.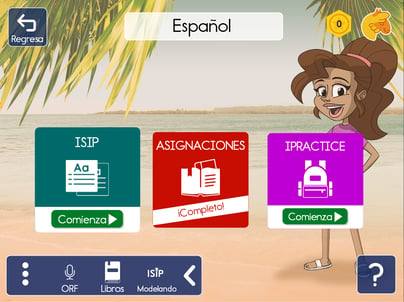 ISIP ORF in Spanish is now an available option within the Explore Button of the Istation Lectura submenu for Power Path.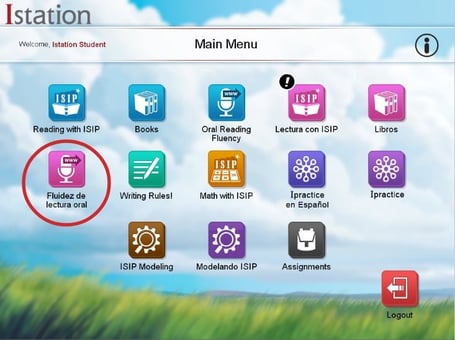 In the classic view, find ISIP ORF in Spanish on the main menu. Main Menu options will vary based on student subscriptions and location while using the program.
Students are able to see ISIP ORF in Spanish if they have access to ISIP Lectura at school or home. Teachers can score passages using the manual scoring interface, and they can access saved recordings in an online archive. There are enough passages for students to assess monthly without seeing any repeats.
View the student experience of ISIP ORF in Spanish that highlights what a student will see while taking the assessment.
What's New for ISIP ORF in English This Fall
ISIP ORF in English has added passages for grades 4-5 to the digital assessment. Students can record themselves reading grade-leveled passages, which teachers can score at their convenience using the manual scoring interface. Teachers can use the Hasbrouck and Tindal (2017) national norms to interpret scores, which are provided in our teacher resources.
Istation has also created new landing pages where you can find a collection of oral reading fluency practice resources arranged by grade level. Located in the Teacher Resources section of the Istation website, these landing pages include lessons on accuracy, rate, and prosody (expression) as well as practice passages.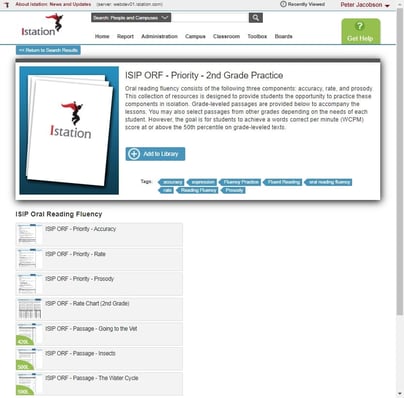 In addition to the practice resources, Istation has developed a series of oral reading fluency passages specifically designed for progress monitoring. These printable passages allow teachers to choose the level that matches their students' reading ability, and there are enough passages for bimonthly assessments. We have also included detailed progress monitoring instructions to assist in passage selection, scoring, and reading-level adjustments. On-level, monthly progress monitoring is also available digitally using ISIP Oral Reading Fluency.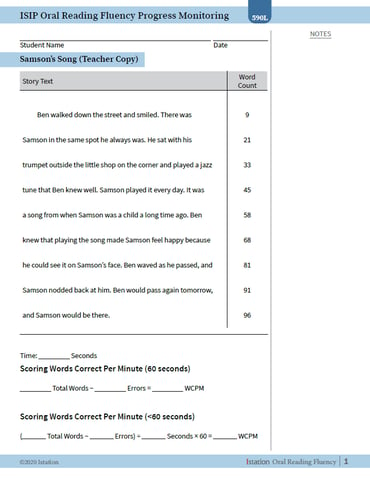 We have new recommended guidelines for interpreting Spanish data. Click here to view more information behind the Istation login!
Click the button below for more details!