Richard H. Collins Recognized as Outstanding Business Leader in the Southwest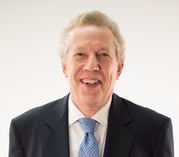 We are proud to announce that Istation's Chairman and CEO, Richard H. Collins, is a finalist for the EY Entrepreneur of the Year® 2015 Award in the Southwest Region!
Collins wholeheartedly believes in the power of technology to transform the often change-averse world of education. He became a champion of ed tech before most people even knew the term! His desire to use technology to help teachers inspired him to become Istation's largest investor and one of its original founders in 1998 and later Chairman and CEO in 2007.
Collins' personal belief in equality for all students is Istation's core value.
"Students, regardless of where they go to school and regardless of their socioeconomic background, should have the same opportunity for success," Collins said. "Istation fulfills my vision by providing educational technology that helps level the playing field and affords all students tools they need to be successful."
A panel of independent judges selected Collins as a finalist and the winners will be announced in June.
We congratulate our CEO, and we can say without question he deserves this accolade and many more!