Recently, Istation received this testimonial from Alma Jackson, an educator with 31 years of experience.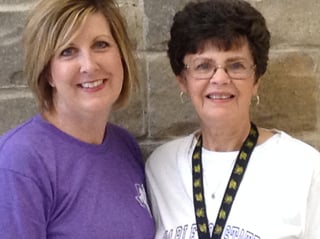 "My name is Alma Jackson. I teach Response to Intervention at Chamberlin Elementary in Stephenville, Texas. I work with 2nd graders who are below the district benchmark cut score in reading as measured by Istation. I have taught 2nd grade readers for 31 years, and it takes solid evidence to convince me that new reading instruction modules are truly comprehensive for learners! Here is my story.
Last year we had a 2nd grade class that had a large number of low-performing readers. By mid-year, the teacher was not seeing the growth she expected for these students, so she enlisted the help of our new principal, Jennifer Salyards.
Mrs. Salyards is an Istation proponent, and she arranged the schedule so that this class could have an extra 30 minutes a day of Istation for four days a week. My six RTI students were also given an additional 15 to 20 minutes of Istation in my classroom four days a week. Mrs. Salyards asked the teacher to extend this extra practice time for six full weeks and then assess the results.
At the end of the six weeks, the Class Summary report showed an increase in skills for the class as a whole. My interest, however, was in the reading rate of my six students. I never doubted that extra Istation practice would bolster test results, but I wanted to know if it went further. Would it actually transfer to real reading, as measured by a curriculum-based measure?
When I measured their reading rates using the aimsweb progress monitoring instrument, I'll admit I was shocked to discover that all but one of my students showed a fairly significant increase in words per minute, and a couple of those students showed enough growth to take them out of RTI completely!
I was convinced. This showed me that extra Istation practice not only yields better test results for Tier 1 and Tier 2 students, but it also fosters a predictable increase in reading rate for many Tier 3 students.
In addition, this experience was impressive enough that it helped Mrs. Salyards obtain an additional computer lab for our campus so our students could have the suggested amount of practice time on Istation skills."
Interested in being featured on Istation's blog? Submit your story to RedCapeNation@istation.com.