We continue our blog series spotlighting Istation team members who are involved in developing, programming, and writing Istation Math. Meet interactive designer Justin Cearley!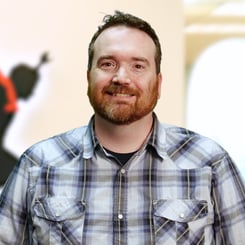 Meet Justin Cearley!
We asked Cearley a few questions about himself to better understand what he does here at Istation and what being part of the math team looks like.
Q: What do you do here at Istation?
My job is to take all the different pieces of the lesson that others create and put it all together. I animate the lesson according to the script and add it to the functional game aspects that the programmer created. I then check to see if everything flows well and is working as we intended. Another part of my job is to make sure everything looks pleasing to the user and is designed well.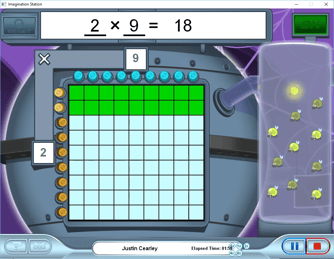 Animated lesson in Istation Math that Cearley put together
Q: What is your professional background?
Before starting at Istation, I worked as a graphic artist in the television news industry. I have degrees in graphic design and 2-D animation.
Q: Give an example of an Istation project you worked on that you are proud of.
I know this sounds cheesy, but I'm proud of all of the work we do here. Being able to help students learn is very rewarding. That being said, I'm really excited about the projects we're currently working on for future releases. They will be very fun.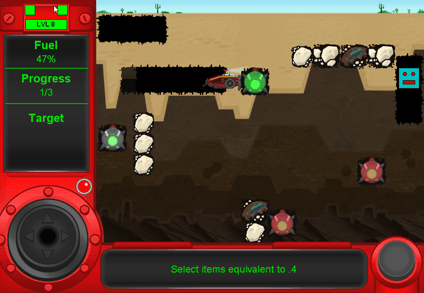 A sample of what's to come in Istation Math
Q: How does teamwork play a role in your day to day?
Teamwork plays a vital and crucial role in what we do here. Creating our various lessons and games is a highly collaborative process, where everyone has a voice in the different stages that lead to the final product. Sometimes we realize something isn't quite working the way it really needs to, and as a team we will come together and figure out a solution to the problem.
We had an issue pop up recently where we had an idea for a lesson, and although it would work for teaching the user the concept, it didn't really feel fun or engaging — no matter what we tried adding or shoehorning into it. Everyone in the meeting discussed what we felt worked from the original concept, and eventually we came out of the meeting with a whole new idea that we feel is both fun and teaches the concept of the lesson without sacrificing one aspect or the other.
Q: What's one thing that excites you about developing Istation Math?
The thing that excites me most about developing Istation Math is trying to come up with fun and engaging lessons for the students that haven't been tried before while helping students learn.
Q: Tell us about your interests outside of work.
I like to do artistic things like drawing and painting. I also like to go see live sporting events: mostly basketball, football, and hockey.
When the opportunity presents itself, I do like to catch live concerts by some of my favorite bands.
...
Thank you, Justin, for your positive attitude and all of the hard work you do at Istation each day!
Tune in again over the next few months as we share more team member spotlights.