We continue to spotlight Istation team members who are involved in developing, programming, and curriculum writing for Istation Math. Meet Morgan Hamiltion, an Istation Curriculum Development Specialist for grades 3-5.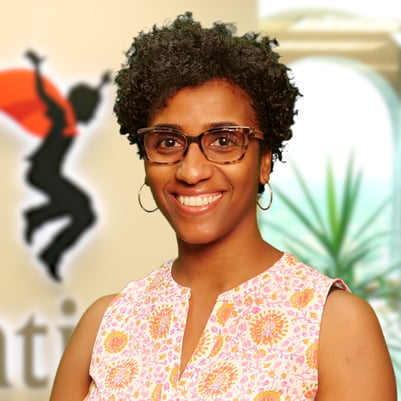 Morgan creates digital student lessons and teacher directed lessons that not only align with state standards but also use sound pedagogical research for students working in 3-5 math content. She graduated from LSU in 2005 and has a master's degree in Curriculum & Instruction with an emphasis in Math Education.
Morgan went on to become a classroom teacher and then an instructional coach in her district, giving her 8 years of classroom experience. During that time, she was a director at an after-school program called 21st Century, which provided supplemental instruction for students living in at-risk situations. This experience taught her to not only value the whole child but also the way each person learns uniquely.
When I chatted with Morgan, I found that she has a passion for advocating for young learners who need our support. This became her mission in life and in her career and brought her to Istation in 2013.
Morgan loves showing creativity through her work. She pulls from her knowledge of working in the classroom and previous director's position as she makes Istation lessons. Each lesson takes the teacher from start to finish, with everything needed right at a teacher's fingertips.
One thing that excites Morgan is the opportunity to think like a student and figure out what they like to see when working on a math lesson. The best part of her day is "being granted the creative freedom to develop innovative lessons that not only balance education but also allow students to learn in a game-like environment," she said.
Outside of work Morgan is an advocate and WW coach. She is interested in health and wellness, working out, traveling, and supporting her alma mater, LSU. Geaux Tigers!