New in Early Reading are four lessons that explore three different genres of nonfiction text: informational, persuasive, and argumentative.
These lessons focus on text characteristics specific to each genre and how those characteristics help the reader better understand a text as they read. Students can apply what they learn about these text characteristics to any similar text they read in the future.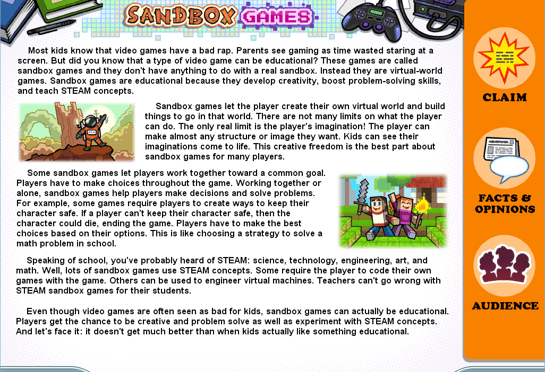 Sandbox Games
Students play the Hullaballoon game to explore characteristics of informational, persuasive, informational, and argumentative text.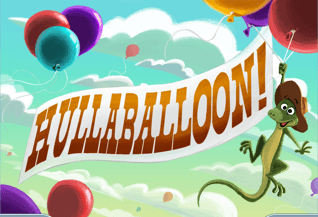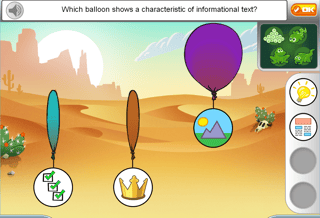 Hullaballoon game for grades K-1
A printable version of the March 2018 Product Updates can be found here.